Ryan Giggs says that Luis Nani's red card in the Champions League final 16 was one of the most shocking moments of his career, as Manchester United look to move ahead from their European disappointment.
United were up 1-0 against Real Madrid in the second leg of their match-up at Old Trafford, but in the 56th minute Nani was sent off for a tackle that changed the momentum of the game.
Real Madrid scored twice in the next 13 minutes to take the win, and Giggs admits it's a memory that won't leave him any time soon as he continues in his 21st season with the club.
"I've gone back to my position on the edge of the box, because they've got a free-kick," he said, according to Metro.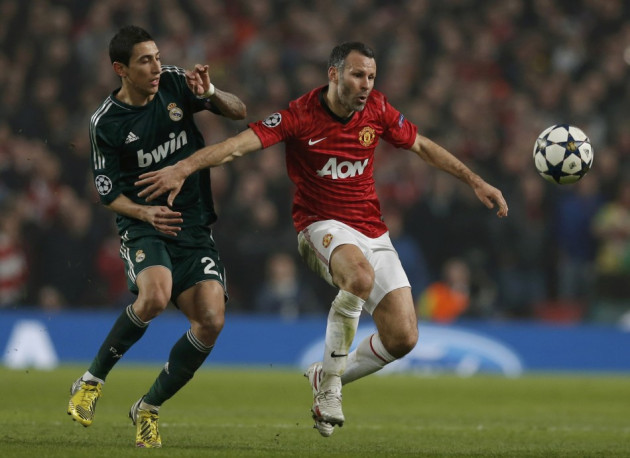 "I was actually looking at the referee when he did it [showed the red card]. I've never, ever experienced a shock like it on a football pitch because I just didn't expect it.
"And I've never seen a stadium in shock like that."
United were particularly frustrated as they were attempting to make up for their disappointing Champions League spell the year before.
The side were ousted by Swiss side Basel in the group stage game, and as a result were relegated to the Europa League.
This time around, Ferguson had hoped to show his side's skills throughout the continent that took them to glory in 2008, and had United pushing Barcelona on multiple occasions in the final.
But there are benefits to being out of the mix in Europe now, with United facing a tough FA Cup replay with Chelsea and the side looking to keep their lead in the table before May.