Ryan Giggs has recalled what he describes as hell when Manchester United visited Galatasaray for the first time in 1993, with the midfielder claiming the side will be very prepared this time around with the likes of Shinji Kagawa and Robin van Persie on board.
Giggs, whose career with the Red Devils has now spanned two decades, was one of many young players to head to Turkey in the second knock-out round of the Champions League, with Galatasaray waiting at their fortress in Istanbul to face the side.
While United had been hoping to overcome their opposition, the match ended with them being knocked out and Eric Cantona sent off, and Giggs says it was a shock to the system to see just how fanatical the Turkish fans were.
"Prior to the game, the manager told us to go on the pitch and sample the atmosphere," he told the Manchester Evening News. "The fans had been in the ground for hours and hours. The atmosphere was buzzing 90 minutes before kick-off.
"We were stood in the middle of the pitch watching the fans chant. It was one stand to another.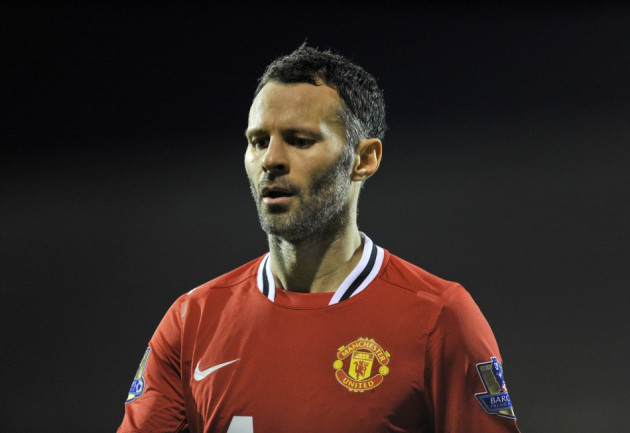 "When we came off the pitch, it was chaos. Eric had already been sent off and the way back to the dressing room was underneath the pitch.
"There were armed police either side - not the kind of people you would ever mess with. They had helmets, batons, were all ready. And it just kicked off.
"I was just trying to get back to the safety of the dressing room as quickly as possible."
Giggs says the experience taught the United squad a lot about what to expect from away games throughout Europe, and he will use that experience for his teammates as the side prepare for on Wednesday night.
"Obviously not at the time because we lost and went out, but it was a great experience for us," he explained.
"They were a good team then and they will be a good team now."
As well as using the past to not repeat any mistakes, Giggs is hoping that with the likes of Robin van Persie and Shinji Kagawa, United can block out the atmosphere and take a much-needed away win.
"Robin has the experience of playing in Europe with Arsenal," he said. "The goals he has got will hopefully give us that extra edge this season. Shinji is that kind of player who will thrive in Europe, where possession is key."