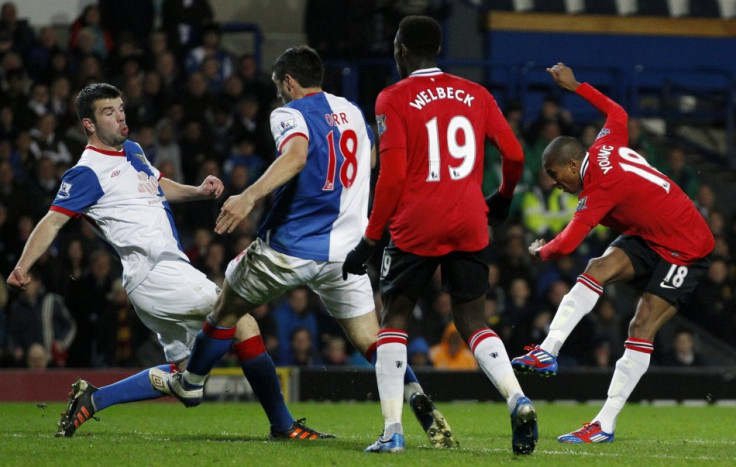 As Manchester United won their seventh match in a row, and nine out of their last 10 last night, the side look to be very much in control of their title push, despite big spenders Manchester City still nipping at their heels.
Seven games are now left in the Premier League season for the club, and they face QPR, Wigan, Aston Villa, Everton, Swansea and Sunderland. While Everton and Sunderland are seventh and ninth respectively in the table, the remaining five are in the bottom half of the table.
Of course, United have to face City on April 30, but should they maintain their 5 point lead over their cross town rivals, the Red Devils have no reason to worry if they are to lose the showdown, and the loss of bragging rights will be soothed significantly by a record 20th title.
United are famous for their mind games with opposition, and the likes of Kevin Keegan and Rafa Benitez will be the first to admit they fell victim to Sir Alex Ferguson's taunts as Newcastle and Liverpool fought the club for the title in 1996 and 2009 respectively (well, maybe Benitez won't admit it, but this rant proves it).
But after Roberto Mancini insisted that United would falter against Blackburn and snare a draw, keeping them three points within City's clutches and setting up a match-up with the club that could decide the title, the club were conspicuously silent on the return.
Clamouring to the TV after United stole the 2-0 victory against Rovers, many expected Ferguson to have at least a small, subtle shot at Mancini's now-incorrect predictions.
And while City seem to have commented often on United in the past few weeks, with Patrick Vieira in particular landing in hot water over comments he made insisting they receive preferential refereeing at Old Trafford, only two retaliations have come from the club.
One has been the assurance from Ferguson that the return of Paul Scholes is not a sign of desperation on the side's part, and that Carlos Tevez would not play for United. And the other peep came from Rio Ferdinand jokingly tweeting that Vieira spends way too much time talking about United.
Last night's performance showed that the club were not only able to ignore Mancini's mind games, but rather than poking their tongues out after the match and having a go back, the players and manager could merely smile and get on with it afterwards.
Even Ferguson was restrained in his post-match speak, spinning the usual media-trained lines about taking one game at a time, that it was an important win for the club etc. etc.
They (whoever 'they' may be) say that when you're doing well on the pitch, there's no time or point for controversy off it because everyone at the club is happy.
Right now, while City seem to be painting an increasingly desperate picture off the pitch, United are busy doing their talking on it.
And this could prove to be the deciding factor in the title, in which case I can't wait to hear what Ferguson has to say when the trophy is firmly in his hands.