Wesley Sneijder has revealed the massive price tag that Inter Milan placed on him prevented Manchester United from signing him in the summer of 2010.
The Dutchman, who moved from the Nerazzurri to Galatasaray in January, claims Sir Alex Ferguson had held negotiations with the Italian club soon after their treble winning 2009-10 season under Jose Mourinho. However, the two parties could not agree on a fee for the talismanic playmaker.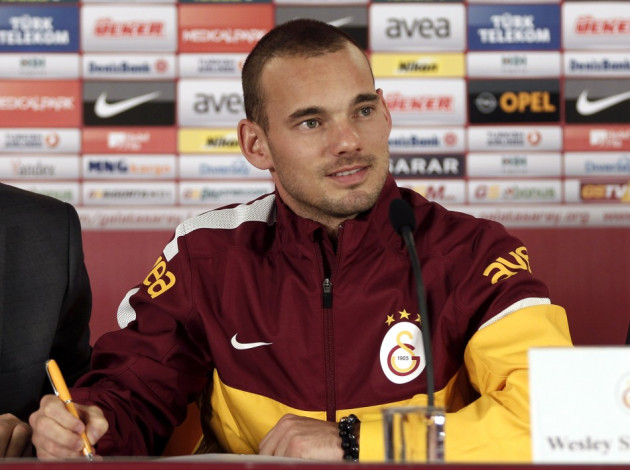 "We had some talks with Alex Ferguson back in 2010. They (United) contacted the club (Inter) after our treble season but too much money was asked for. And I was also happy at Inter so I decided to stay," Sneijder told Sky Sports.
"Manchester United are a fantastic club and they kept showing interest after that year but not as determined as before. I don't give much thought about proposed transfers. If I'm happy somewhere, I'm happy there," the 28-year-old pointed out.
Sneijder, who has also featured for Real Madrid before his time with Inter, stated he had a big choice to make when he decided to leave boyhood club Ajax in 2010: Real or Barcelona.
"Real Madrid were very persuasive about signing me. There were two possibilities in Spain for me: either Real Madrid or Barcelona. Barca are really a great club and they have won everything for the past six years but I always liked Real Madrid's white shirt. I was very excited when they offered me a deal and took it immediately. And for me, they have a greater history than Barcelona," the Holland international said.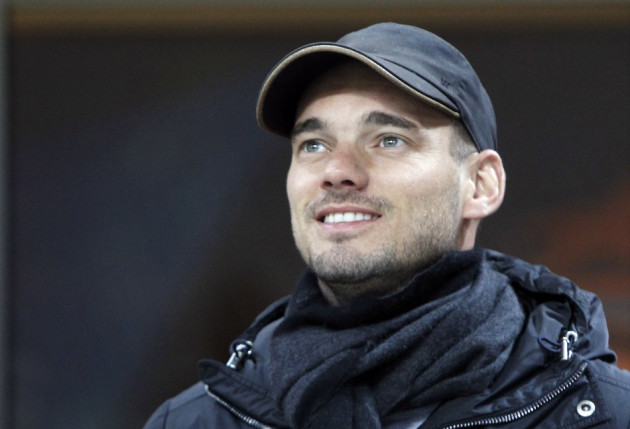 Sneijder failed to establish himself at the Bernabeu and was let go two years later. The midfielder believes Real sold him to Inter to raise funds for landing Cristiano Ronaldo from United. However, he insists he is not bitter to have left.
"The second season at Real Madrid was really hard for me. The club were having some troubles financially and they wanted to cash in by selling some valuable players. They were looking to sign Cristiano Ronaldo from Manchester United and Arjen Robben and I had to leave. It was not a big deal for me. Inter then showed an interest for me and, with Jose Mourinho, it wasn't really hard to decide," Sneijder told Goal.com.