Rodney Marsh has claimed that Manchester United are showing a sense of desperation in signing Robin van Persie, with the former City man predicting Premier League and Champions League success for his old club.
Van Persie was confirmed today as the Red Devils' latest signing, with the striker saying that he had been always been hoping to play for a squad of Sir Alex Ferguson's calibre.
And as United look to challenge City's strikers, who were key to the side winning the title last season as goal difference became the decider, Marsh admits he feels that Ferguson has shown a hint of desperation to catch his noisy neighbours.
"Van Persie is Ferguson's last-ditch effort to reclaim the title back from Manchester City," Marsh told BBC Sport.
"It tinges a touch of desperation on Manchester United's part based on the fact that they have spent an incredible amount of money for an ageing player."
United pushed City hard last season for the title, and at one point they were eight points ahead on the table and victory looked to be theirs.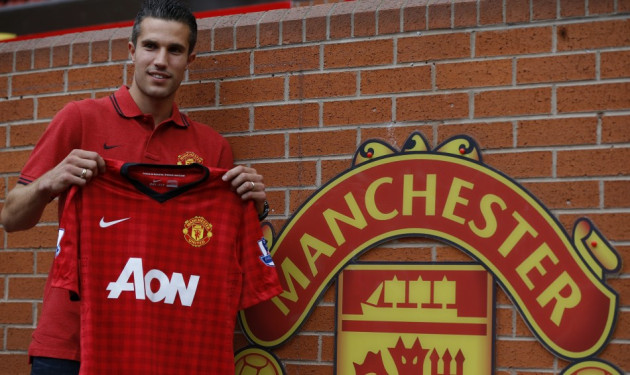 And Marsh argued that their performance over the last campaign shows that they'll be up there again this time around, but he doesn't think it will be enough to catch the Citizens.
"I thought Ferguson did fantastically to get United within one game of winning the title last season," he explained. "But I do feel that he's looking at Mancini and the players that City have, and he's like a magician pulling rabbits out of a hat trying to compete.
"More power to him, because I'm his biggest fan, but it does seem he is now threatened by the new sheriff in town and he's going to try and slap him down.
"I still feel City are the favourites, they are the team to beat. But when you throw in the wildcard of Van Persie, he is probably the one player that could take Manchester United back to the top."