Manchester United signing Wilfred Zaha will be sorely missed by Crystal Palace, with the 20-year-old getting ready to say goodbye to his club after the Championship play-off final against Watford at Wembley.
Palace face Watford for a place in the Premier League next Monday, and after Zaha's performance in the semi-final against Brighton, in which he scored two goals in 20 minutes, the youngster is tipped for big things in the game.
United signed Zaha in January, but immediately loaned him out to Palace for the rest of the season. And after his match-winning performance at The Amex a fortnight ago, Eagles boss Ian Holloway says he will be sorely missed.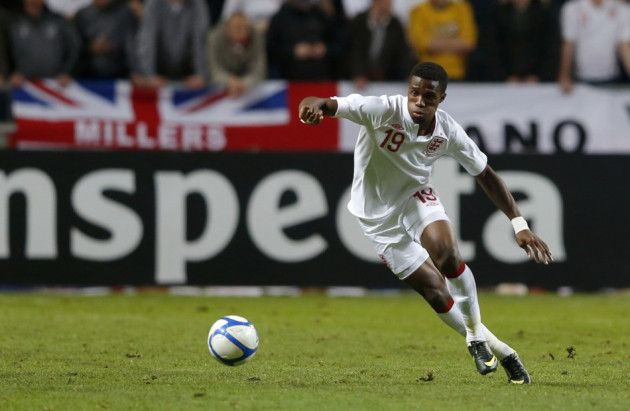 "We feel like we are losing a member of our family because Wilf is etched so much into this club," he told the Sun. "But I wouldn't have been doing Palace any favours if we'd stopped him from joining a club like Manchester United.
"How would he have been feeling if we'd been selfish and denied him that opportunity? What would he have produced for us after that?
"But now I think we will see him pay us back against Watford at Wembley because I know how well he can play in a situation like this."
United have changed managers since signing Zaha, with Sir Alex Ferguson shocking the football world with his announcement of retirement and David Moyes confirmed as his successor.

But no matter who is in charge of the club, Holloway believes that Zaha will become a star and show why he was worthy of the £15m deal to move to one of the world's biggest clubs.
He explained: "Wilf's talents will win games in the top flight and he will help Manchester United to win matches with their new manager next season.
"Palace are a very good team when Wilf is in it, but without the other players then he wouldn't look half as good.
"His strength is not always winning the ball back so unless someone wins it for him and gives it to him, he can't do too much.
"What sums football up is a little conversation I had with him the other day.
"His girlfriend told him she was watching the second leg of the Brighton game on TV and someone said on the commentary that Wilf was overrated. Then five minutes later he scored two goals and suddenly he was world-class.
"Nothing sums up football more than that. Football is very transient but Wilf's talent will be here to stay."