Manchester United's plans to re-sign Cristiano Ronaldo may have faded, after former Real Madrid president Ramon Calderon's comments the Old Trafford club cannot meet the Portuguese international's asking price.
Ronaldo signed for the Santiago Bernabeu club in 2009, in an £80m world record deal and has since scored over 200 goals for the nine-time European champions. However, following a series of unconfirmed reports and speculation the 28-year-old is to leave the Spanish capital, the possibility of a £65m return to Old Trafford gained traction.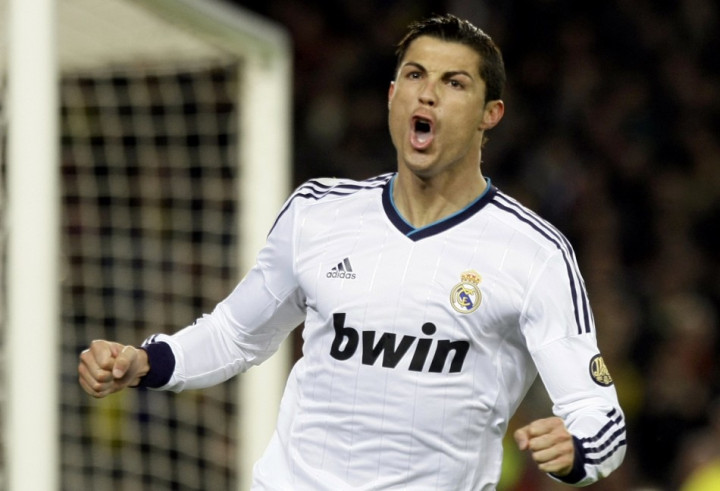 The player's agent, Jorge Mendes, has also admitted he remains unsure of his client's future and the player himself has refused to comment on speculation, although he did say "I care about myself and Real Madrid".
The Mail Online has also linked Ligue 1 champions Paris St Germain, Manchester City and Chelsea to the forward. And Calderon believes that more than United, it is one of these clubs who could sign the player.
"There are not many teams that could afford to pay him what he deserves and who can pay Real Madrid what they are asking for. There are three clubs - Manchester City, PSG and Chelsea. I don't think any other club is going to pay that amount of money for a player," Calderon told talkSPORT.
"Cristiano Ronaldo said he was sad... wanted to breach his contract. The truth is he didn't want to extend his contract and it's only got two years left [to run]. In the last few years it's a rule that you have to extend the contract or sell. If not, then the player is worth nothing," he added.
The former president's words suggest Ronaldo could indeed move on in the summer; it would be unthinkable, if indeed the player declines a new contract, to allow him to leave for free. Calderon pointed to the treatment of Dutch internationals Wesley Sneijder and Arjen Robben.
"I think the relationship with the current president is not a good one, maybe because he doesn't like players he inherited. He did the same with Arjen Robben and Wesley Sneijder. It was unbelievable he decided to give them away. Then, the next season, they were playing in the Champions League, in the Bernabeu, against Real Madrid for their respective new clubs," Calderon concluded.
Of course, Calderon's comments must be weighed against promises made by Florentino Perez. The Madrid president earlier promised supporters he would renew Ronaldo's contract and he anticipated no resistance from the player.