Barcelona manager Tito Vilanova has confirmed that Manchester United target Thiago Alcantara could leave the Nou Camp this summer. It is understood the Old Trafford club will activate a £15m release clause in the Spaniard's contract.
United's cross-town rivals and the Catalans' arch-enemies, Real Madrid, are also believed to be interested in the 22-year-old. Alcantara has had a reasonable season with Barcelona, scoring two goals and creating five more from 15 La Liga starts.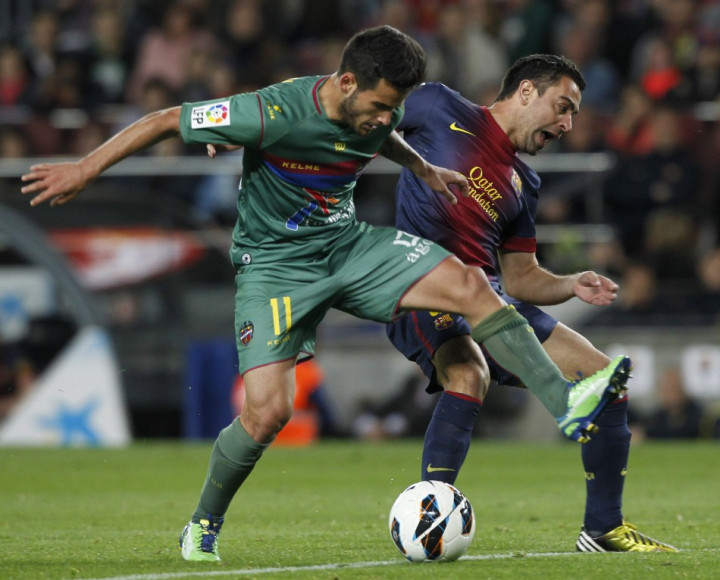 "I don't know anything about Thiago wanting to leave. [He] has a future here at Barcelona. We want him to stay but it depends on him. There's a lot of competition in midfield. It's up to the player if he wants to continue but it's not only us having confidence in him, but him having confidence in himself," Vilanova said.
Barcelona confirmed the Spanish championship a few weeks ago, reclaiming the title from Madrid. However, a humiliating 7-0 aggregate Champions League defeat to eventual champions Bayern Munich has sparked talk of a large scale revamp of the first team.
Nou Camp officials have already confirmed the arrival of Brazil international Neymar, for an undisclosed transfer fee. In addition, a long-term replacement for captain and centre-back Carlos Puyol is also expected to arrive.
"We'll be looking for a player in that position - in the middle of defence. We hope Puyol recovers but we'll still be looking for a new player in that position. He's said he wants to play until he's 40 and I hope he does!" Vilanova said.
And as part of the revamp, Spain international striker David Villa is expected to leave. The 31-year-old World Cup and European Championship winner has been linked with a move to the Premier League, with Tottenham, Arsenal and Liverpool reportedly interested.
"We haven't talked about whether Villa's going to leave the club. As for his performance over the last three years, he's been very good. It's been a pity about the serious injury he had [in December 2011]. He has a good relationship with the fans, he scored a goal in the Champions League final," Vilanova explained.
Barcelona have one final league game left this season - they host Malaga at the Nou Camp on Sunday afternoon. Vilanova's men are chasing the Spanish record for points scored in a season; the 100 point mark is presently held by Madrid, who reached the landmark last year. Victory against the Andalusian club will allow Barcelona to tie for that record.