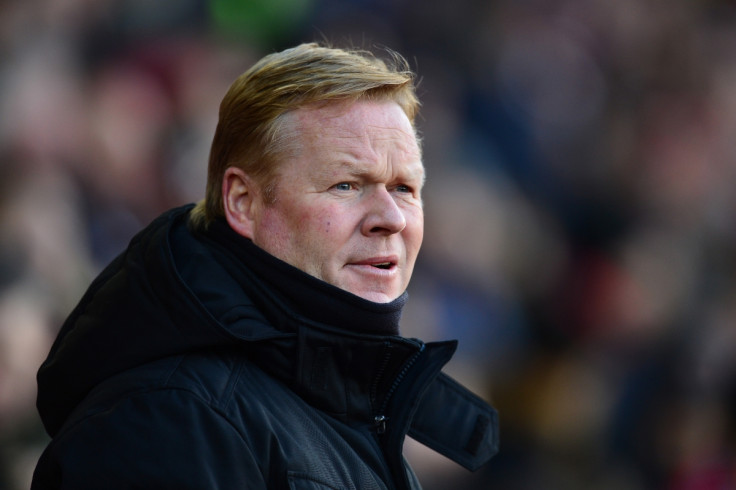 Southampton manager Ronald Koeman believes that Old Trafford does not have the same fear factor like they did a few years back and that teams are more prepared to come and take the attack to the hosts. The Dutchman played against United during his time as a defender and believes that everything around the stadium has become too "nice" and does not hold the same aura as it did when he last came here as a player.
Southampton got the better of United last season when they grabbed a 1-0 win over Louis van Gaal's men and are confident of pulling off a similar upset this time around. The Red Devils have turned a corner since the beginning of the year, unbeaten in their last three games in the league, winning two in the process. This is in stark contrast to their form in the last two months when they went on an eight-game streak without a win, which included dropping out of a place in the Champions League.
Their 1-0 win over Liverpool will give them some much needed confidence but Koeman believes that United do not have the players now to intimidate the opposition, something they had in plenty a few years back. The Saints also come to the game on the back of an impressive win over West Bromwich Albion and will be hoping to give new signing Charlie Austin a run-out against Van Gaal's men who are short in full-back after it was confirmed that Ashley Young has suffered a long-term groin injury.
"Old Trafford is not really intimidating, no. I think the Man United fans are always behind the team and it's a fantastic place to play football," Koeman said, as quoted by the Mirror. "I had the feeling as a player to win at Old Trafford (was difficult) and the fear factor has changed because that impact came out of the kind of players they had and maybe intimidation was on a higher level than now.
"Now it's all friendly people, nice football players and they like to give the best for the team," he added.