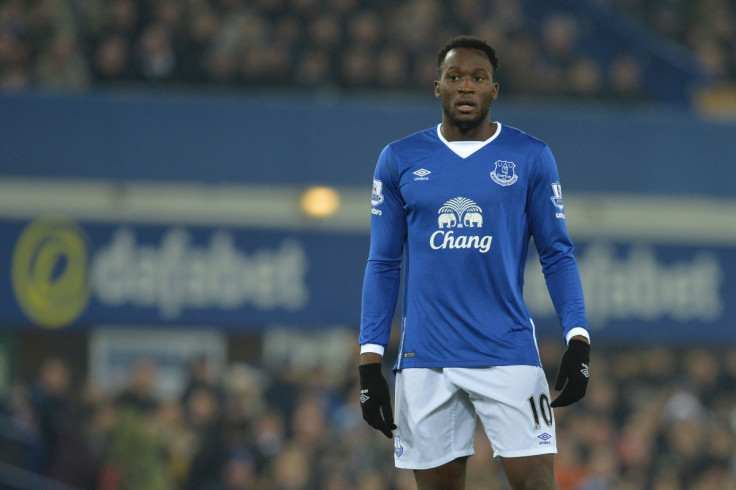 Everton manager Roberto Martinez has welcomed interest in striker Romelu Lukaku amid reports that Manchester United are monitoring the Belgium international's future at Goodison Park. The 22-year-old has netted 19 goals in all competitions this season and is joint-leading scorer in the Premier League alongside Leicester City's Jamie Vardy.
The Sun understands that the Toffees have slapped a £65m price tag on their leading scorer in order to warn off interest in the player. Real Madrid and Paris Saint Germain are among the clubs keeping abreast of the situation but it is from England where the interest in Lukaku is strongest.
United would be required to pay a British record fee – which currently stands at the £59.7m which they paid for Angel di Maria – to sign Lukaku to bolster their forward line. Louis van Gaal's side have scored just 28 goals in 22 Premier League matches and have been involved in seven goalless draw this term.
Instead of attempting to defuse the speculation regarding his star striker, Martinez has embraced the latest reports surrounding Lukaku. Martinez says Everton have no plans of selling any of their best players in January but believes interest from United is a reflection of his side's success.
"With Rom, the only think that interests me is his next target, he wants to score goals, he wants to become better," he told reporters at a pre-match press conference when the new report regarding Lukaku's valuation and United's interest was put to the Everton boss. "I think it has been a fantastic journey in the last 13 months, you have seen an evolution in his play that is quite magnificent. You are looking at Romelu Lukaku on the verge of getting 100 games for Everton in all competitions. For a 22-year-old that is an incredible landmark.
"More than anything it is because he is reliable, he's been consistently there, he's a focal point for us and all I'm looking for him is to carry on becoming even better as a player, which he can, and carry on with a big role in the team. That's the only thing important for us.
"The speculation, whatever the talk is from the outside is all positive. You don't get that sort of reaction if you're not playing well, if you're not attracting interest. He is a special footballer for us and that is important as part of the process of playing well. [This desire to play Champions League football] goes hand in hand because Everton want to play Champions League football. It is a good shared view and a shared target.
"We could go on and on and maybe it could take three hours to talk about our young players. I have said before nobody is going to leave. None of our players that have been performing well and been important are going to leave in January. That is the end of the matter.
"If you want to speak about our young players it will take you three hours because we have a long list. We are very much looking forward to seeing them have a big role from now to the end of the season, enjoying their football and becoming better. January is not a window where we are going to bring instability to our squad. In January we're not even going to consider losing a member of our squad that has been important and will be important during the second half of the season. Any talks of players' valuation or leaving the football club is a waste of time."