Ex-Manchester United and Liverpool striker Michael Owen believes former team mate Wayne Rooney may be on his way out of Old Trafford. The 33-year-old ex-England international, who has also played for Spanish champions Real Madrid, indicated his being snubbed on Tuesday evening was the first sign of a poor relationship with Sir Alex Ferguson.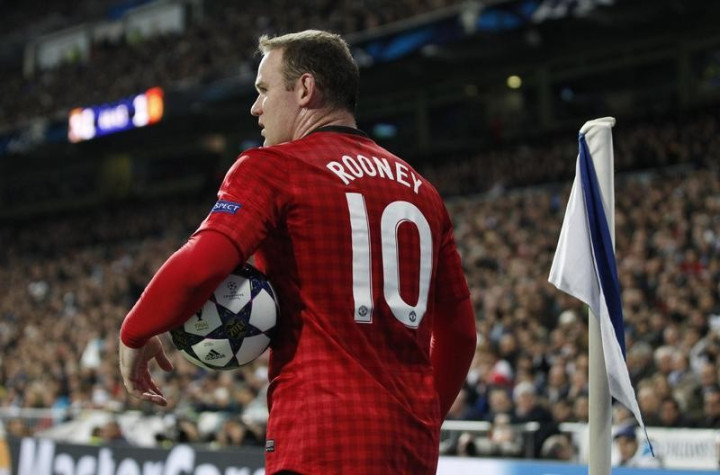 Rooney was left on the bench during the second leg of the Champions League knock-out tie against Madrid, despite a superb performance in a Premier League match against Norwich City last weekend. The 27-year-old had two assists and a goal against the Canaries but youngster Danny Welbeck was preferred for what was undoubtedly the club's biggest game of the season so far.
"It's got to be a big worry for Rooney. It's the biggest game of the season and the manager has shuffled his pack and not included him. For him not to start is a real kick in the teeth. Obviously Wayne has got to get his head down now and start recapturing his best form," Owen told with talkSPORT.
"Wayne will take it one of two ways. He'll either get his head down, try and improve and force his way back into the team, or he'll think, 'the manager has not picked me for the biggest game, he obviously doesn't fancy me'," he added.
However, the striker is cautious about labelling Rooney's relationship with Ferguson as being irrevocably damaged. He insisted the two were on excellent terms last summer, when he left Old Trafford.
"When I was at Manchester United their relationship was very good, they talked, shared jokes and there were no problems whatsoever. I'd be surprised if it was something of that nature [a falling out], but the decision to leave him out isn't going to help if it is that," he explained.
Moving On
Should Rooney leave though, Owen said the former Everton youngster could choose from almost any club in Europe.
"If Wayne Rooney moves, where does he go to? Real Madrid, Barcelona, Bayern Munich, Man City, Chelsea and PSG, there's only half a dozen teams. PSG is probably the best shout," he said.
Rooney has taken a backseat to United's new goal scoring star - ex-Arsenal man Robin van Persie. The Dutch international, a summer signing, has 19 goals from 28 league matches in his first season at Old Trafford. In contrast, Rooney has only 11 goals from 20 games; the numbers seem reasonably comparable until we realise Rooney had 27 goals from 34 games last season.