Wayne Rooney joined Manchester United as an 18-year-old from Everton, in a £25.6m deal nine years ago; the investment was a record transfer for the Old Trafford club and one that has since proven a bargain.
Rooney has remained a key member in all of Sir Alex Ferguson's big matches ever since. But when the United line-up to face Real Madrid, in the second leg of the crucial Champions League Round of 16 clash was announced on Tuesday evening, Rooney's name was missing.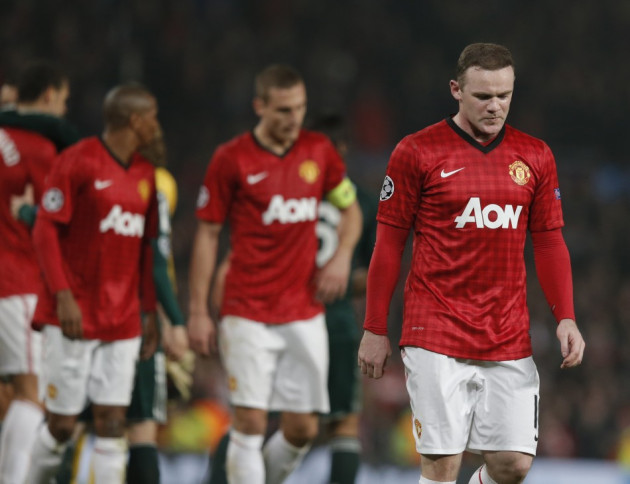 Ferguson chose the likes of Danny Welbeck and out-of-favour Nani over the England international. The Scot stated Rooney had been left out because he felt the forward lacked match sharpness and also believed, tactically, Welbeck was a better choice for this game.
"Wayne Rooney needs a game or two," Ferguson said before the match, "He did well in the second half against Norwich [City at the weekend], but he looked like he needed a game. It is one of these situations where we regard the qualities of Real Madrid with Xabi Alonso as controller of the team. Young Shinji Kagawa found it hard to do that defensive job in the first leg. Danny Welbeck is the best in our team at that, and that is the reason I have selected him."
There is absolutely no doubt Ferguson got his team selection right for the night. The Red Devils were brilliant in the first half and Welbeck was undisputedly the stand-out performer. The Scot's tactics and strategies were near-perfect as Madrid and a certain Cristiano Ronaldo had no clue how to break United. And the majority would agree that had Nani not been sent off in controversial fashion, United would probably have won the tie. As Jose Mourinho said: "the best team lost".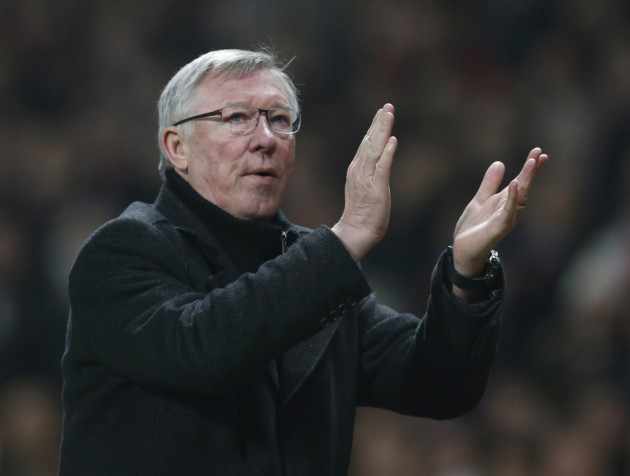 Why was Rooney left out?
Well, as the Telegraph claims, the reasons behind Ferguson's snubbing of Rooney could be more than tactical. The veteran Scot is an extremely canny judge of personality and an even better judge of how much a player can contribute to his club's cause. We saw that with David Beckham and Ruud van Nistelrooy.
Even more interestingly, Beckham was similarly left out of the starting line-up against the Spanish champions the last time these sides met at Old Trafford. And he was sold at the end of the season. The same happened with van Nistelrooy. The Dutchman was benched for the Carling Cup Final against Wigan Athletic and then moved out of the club. And although both went on to play brilliantly and, curiously enough, for Madrid, Ferguson's decision was spot on in both cases.
Rooney has already lost his central striker's position to Robin van Persie this season and now could not even make the starting line-up for United's biggest game of the campaign. And with just over two years left on his contract, Ferguson could be pondering cashing in on the 27-year-old.
United have no shortage of forwards at the moment and though Rooney is still in the prime of his professional career, may be his hunger has diminished over the years. There certainly does appear to be more spring in the step of someone like Welbeck or Javier Hernandez, for example. And with the likes of Wilfried Zaha to come in the summer and Chilean Angelo Henriquez also on the books, there may suddenly be no place for Rooney in this new-look United attack.
Pundits Speak
Sky Sports pundit and Daily Mail columnist Jamie Redknapp seems to believe the same and said he would be amazed if Rooney remained a United player next season.
"Wayne has two years left on his contract - and I'd be amazed if he's still at Old Trafford next season. I didn't really think Sir Alex Ferguson would leave out Wayne Rooney. I'm not sure how they repair their relationship now. This only goes one way now," Redknapp pointed out.
Ex-England international Gary Lineker was also taken by surprise: "Completely flummoxed as to why SAF would leave out @WayneRooney. Huge gamble! I mean Nani?"
The writing, as former United legend Roy Keane observed, really is on the wall. Ferguson has not backed Rooney this season, as he normally does, and has instead criticised him quite often. Compare the number and type of those comments with those concerning van Persie and a pattern begins to emerge.
"Maybe the writing is on the wall for him. We have to trust the manager a bit but in terms of the way Wayne carried on in the last year of his [previous] contract, maybe he has decided to go about getting Robin van Persie up and running," Keane stressed.