The Maoist-led rebel group in the Philippines has said it is terminating a unilateral truce, raising fears that the communists might resume their long-drawn-out guerrilla warfare that has killed tens of thousands of people in the country.
The New People's Army (NPA), the armed wing of the Communist Party of the Philippines (CPP), said in a statement that the ceasefire will expire on 10 February. However, the rebels will continue to support peace talks with the government, the NPA added.
"In our experience and in the experience of other people, it is possible to negotiate while fighting until substantive agreements are forged to address the roots of the armed conflict and lay the basis for a just and lasting peace," Reuters quoted the NPA as saying.
The rebels justified the decision and accused the government of letting them down. President Rodrigo Duterte failed in his "obligation" to pardon and release all political prisoners as he had promised while signing the ceasefire agreement in August 2016, the group said.
It also alleged that Duterte "has treacherously taken advantage" of the ceasefire to encroach on its areas.
Defence Secretary Delfin Lorenzana said his department would continue to enforce the government's unilateral ceasefire unless the president decides otherwise. He also assured that the Philippine troops will not carry out any operation against the communist rebels in order to ensure peace and order.
However, the military would not recognise any area controlled by the NPA and ban free movement of guerrillas with their weapons, Lorenzana added.
Jesus Dureza, Duterte's adviser on the peace process, expressed "dismay" over the move, which came days after progress was made in peace talks on 18 January in Rome, where both sides agreed to further discuss a bilateral ceasefire later this month. The peace talks were believed to bring to an end one of Asia's longest insurgencies.
"The road to peace is not easy to traverse. What is important is that we all stay the course," Reuters cited Dureza as saying. He added that he would recommend to Duterte that the government maintain its unilateral truce.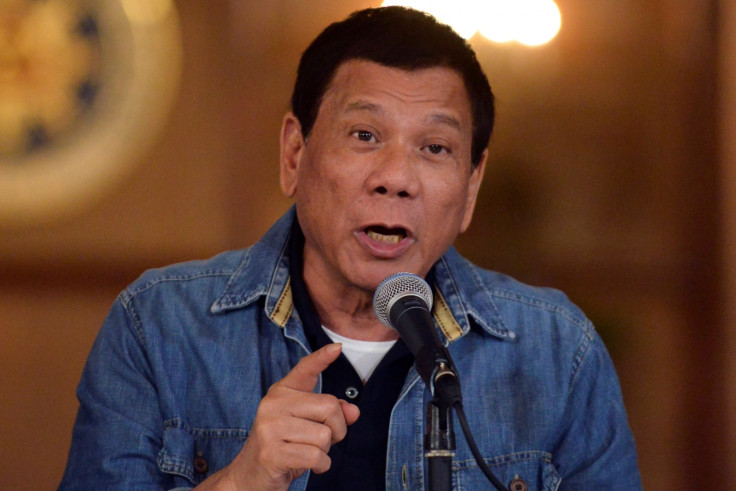 The rural-based guerrillas have several times in the past tried to negotiate an end to their rebellion and to include them in the government. But a peace deal has remained elusive with six Philippine presidents, including Duterte.
The group has accused the Philippine military of occupying 500 districts that are supposedly under their control. They have also accused government forces of engaging in "hostile actions" and other "offensive operations".
The military, in return, has accused the NPA of being involved in extortion, recruitment and attacks on plantations, mines and collecting "revolutionary taxes" from businesses in the areas under its control.
The US government designated both the CPP and NPA as foreign terrorist organisations in 2002, which reportedly prompted the rebels to strongly oppose the US military presence in the country.
The groups are accused of killing several American troops stationed in the Philippines.