The US ambassador to the Philippines, Sung Kim, has flatly rejected accusations made by President Rodrigo Duterte that American troops were deploying arms permanently in the country. He assured the US would not breach any security deal and said alliance between the two sides would remain robust.
"We are not building a weapons depot anywhere in the Philippines," Kim told a forum at the influential Makati Business Club on Tuesday (31 January).
Although he confirmed that the US is indeed due to build facilities, it is only to store equipments for disaster response and "not related to weapons", Kim said. He stressed that Washington would not build anything on its long-time allies' bases against the consent of Duterte's government.
Kim's comments came after Duterte directed his allegations at the US saying that Washington has stockpiled arms, including tanks in three of its five bases in the Philippines. The firebrand leader also doubted that the installation might possibly include even nuclear weapons.
Duterte said the creation of arsenal depots did not only breach a security deal but also endangered the regional stability. He threatened to abrogate a 2014 Enhanced Defence Cooperation Agreement, which is thought to be a crucial treaty for the US to maintain its strategic interests in Asia. The deal also allows US forces to temporarily base in local camps.
Philippine military officials, however, contradicted what Duterte had said.
Sung also said he held discussions with top security officials, including the defence minister and vowed to address the pending concerns. He also assured the ties between the US and the Philippines would remain strong.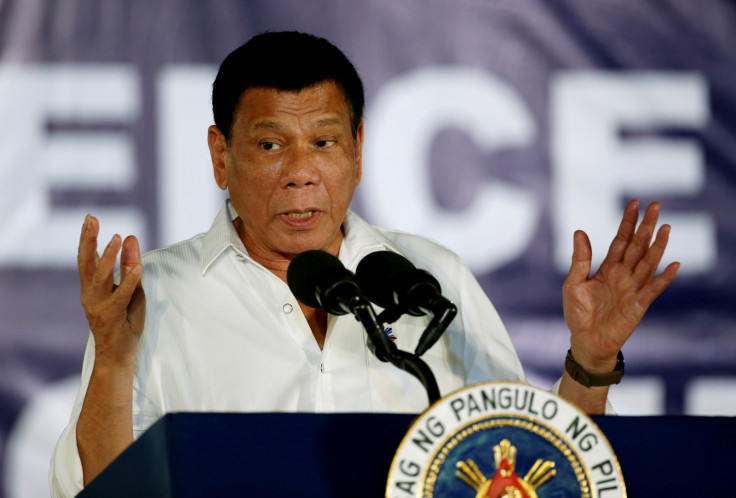 Meanwhile, Duterte's spokesman, Ernesto Abella refused to reveal the source of information who told Duterte that American armouries were being built in the country.
"I cannot tell you that but he seems to be privy to some sort of information," Reuters cited Abella as saying. "He may have come up on other confirmation that may have affected those comments."
Duterte's remarks came after the Pentagon approved construction of barracks, runways and storage facilities this year under the security deal. The tough-talking president had warned against American storing weapons in local camps as he is believed to fear of getting tangled if fighting were to break out in the face of rising China and the US.