The defence ministry of the Philippines on Wednesday (1 February) asked the country's President Rodrigo Duterte to issue an official order for the military to take part in his war against drugs.
The ministry has also requested for an official permission from Duterte to arrest "scalawag" members of the police.
In a statement, the department said, it wants "an official order regarding this presidential directive to serve as a legal basis for our troops to follow".
"By the same token, the President's verbal directive to arrest 'scalawag cops' should also be covered by a formal order," the statement added.
This comes after the firebrand leader in a speech to army generals on Tuesday said that he wanted their help in his war against drugs. Venting his anger at the police force, the Filipino president said, "No policeman in this country anywhere is allowed to enforce laws related to the drug campaign."
He added that around 6,000 officers were "into drugs".
Duterte made the comments after South Korean businessman Jee Ick-joo was kidnapped and murdered by officers at the Philippine National Police (PNP) headquarters.
The incident has left the president enraged and embarrassed.
Duterte believed that the void left by police in the drugs war could be filled by the military.
According to reports, since taking office in June 2016, Duterte – who is known as The Punisher among locals for his zero tolerance of criminals – has ordered deaths of more than 7,660 people, mostly drug-users and small-time dealers.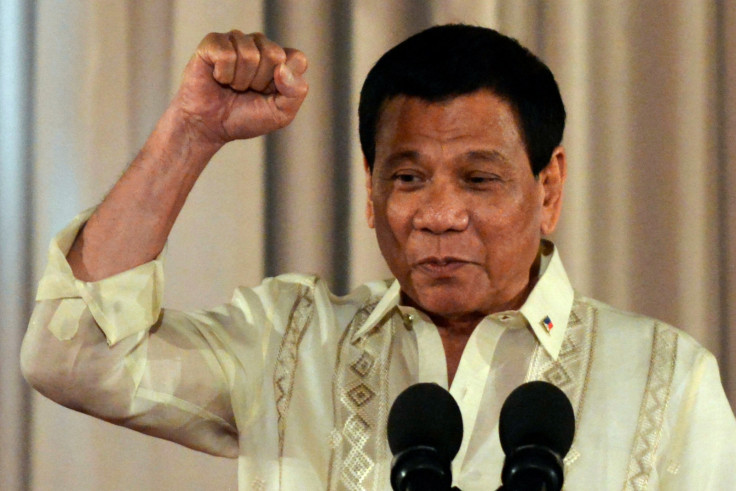 Human rights activists have time and again expressed serious concern over Duterte's crackdown and a report from Amnesty International has even said that acting on instructions "from the very top of government, the Philippines police have killed and paid others to kill thousands of alleged drug offenders in a wave of extrajudicial executions that may amount to crimes against humanity".