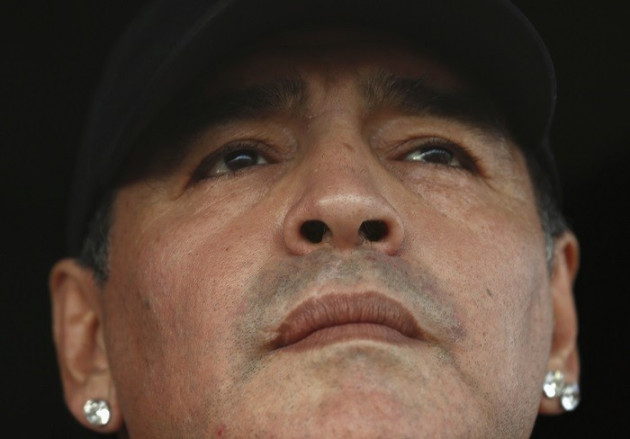 Argentine football legend Diego Maradona will have his assets frozen to repay £33m of debt.
Equitalia, Italy's tax collection agency, broke the news to Maradona while he was staying at a hotel in Milan to promote a video about his life and watch his former club Napoli play Roma on Friday.
He reportedly signed the documentation without incident.
Maradona's Italian debts stem from alleged unpaid taxes during the time he played for Napoli from 1984-91, when he helped the club win its only two Serie A titles.
He had previously refused to pay the debt, claiming it was the club's responsibility.
He is best remembered in the UK for scoring the controversial 'Hand of God' goal in Argentina's 2-1 World Cup win over England in 1986.
Tax police have used a variety of unconventional tactics to get the money back from Maradona, such as confiscating two Rolex watches at public events and one of his diamond earrings while he attended a weight loss clinic.
His fellow Argentine Lionel Messi is another high-profile footballer hitting the headlines over tax avoidance.
The FC Barcelona player, who is widely recognised as the best player in the world, owes the Spanish government £3.4m in unpaid taxes.