Market round-up: European stocks shrug off oil slump as Asian markets decline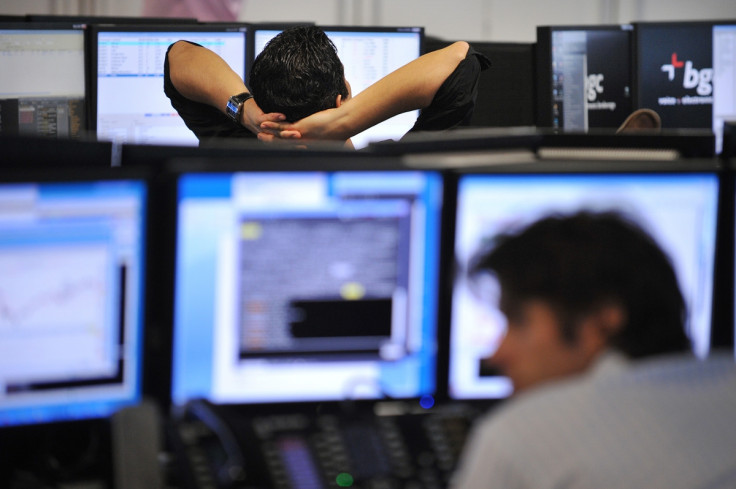 European stocks were firmly in the black midway through the session on Tuesday 12 January, as investors shrugged off a fresh slump in oil prices and another disappointing session in Asia. Shortly before 12pm GMT, Britain's FTSE 100 and the Pan European Stoxx 600 were both up 1.5%, while France's CAC 40 and Germany's Dax both gained over 2%.
The UK stock market was boosted by a strong set of figures from WM Morrison and Debenhams, which saw shares surge 8.4% and 16.1% respectively, while Tesco, which is set to report quarterly results later this week, gained 6.6%.
"Market sentiment surrounding the dominant supermarket firms has been waning with the continued ascent of German discount firms Lidl and Aldi, alongside worries over the potential entry of Amazon into the sector," said Joshua Mahony, market analyst at IG. "However, today's news proves there may be hope yet for the traditional UK firms who hope to claw back ground despite the one-way battle that has been waging over recent years."
Elswehere, the majority of Asian markets closed in the red, with Japan's Nikkei Stock 225 losing 2.71%, while Hong Kong's Hang Seng slipped 0.89%.
However, the Shanghai Composite Index, which last week had given up its gains for 2015, bucked the trend and edged 0.20% higher.
Earlier in the session, the People's Bank of China drove up overnight deposit rates in Hong Kong to 66.8% to relieve the burden on the yuan, which analysts interpreted as an indication Beijing is prepared to take drastic measures to stem volatility.
"Equity markets are rebounding again off their worst levels having found new support at a higher level," said Michael Van Dulken, head of research at Accendo Markets.
"Higher highs implies an uptrend, but we still face nasty downtrends from the beginning of the year and with major economic headwinds."
Meanwhile, oil prices extended losses and were close to drop below $30 (£20.6, €27.6) a barrel for the first time in 12 years, with Brent crude trading at $31.68 a barrel and West Texas Intermediate trading at $31.37 a barrel.
"While it is extremely difficult to build a bullish case for Brent at this time, it should be noted that it is currently on course for a seventh consecutive session of losses, during which time it has lost around 20% of its value," said Oanda's senior market analyst Craig Erlam.
"With that in mind, I wouldn't be surprised to see some profit-taking at the psychologically important $30 level."
© Copyright IBTimes 2023. All rights reserved.