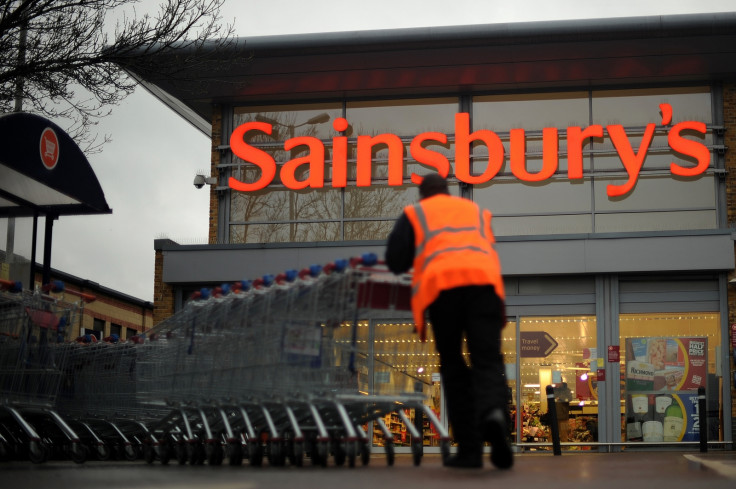 Sainsbury's first annual loss in a decade was a drag on the FTSE 100 share index on 6 May, as shares in the supermarket giant fell 3.16%. The company reported a £72m (€97m, $110m) loss for the year to March.
The index as a whole actually crept up for the day, as the markets showed few nerves ahead of the UK's general election on 7 May.
The index edged higher overall for the day, fuelled by a survey showing the UK's service sector grew faster than expected in April. It closed on 6,933.74.
FTSE 100 biggest risers
Sage Group plc +39.50 (+7.96%) 536.00
St James's Place Plc +16.00 (+1.84%) 886.50
Imperial Tobacco Group +55.00 (+1.76%) 3,175.00
Vodafone Group plc +3.65 (+1.60%) 232.00
Mondi Plc +20.00 (+1.55%) 1,311.00
FTSE 100 biggest fallers
Aberdeen Asset Management -19.50 (-4.33%) 431.10
Sainsbury (J) plc -8.70 (-3.16%) 266.30
Hikma Pharamaceuticals -44.70 (-2.17%) 1,980.00
Antofagasta Holdings -16.00 (-2.00%) 782.50
London Stock Exchange Group plc -41.00 (-1.66%) 2,436.00