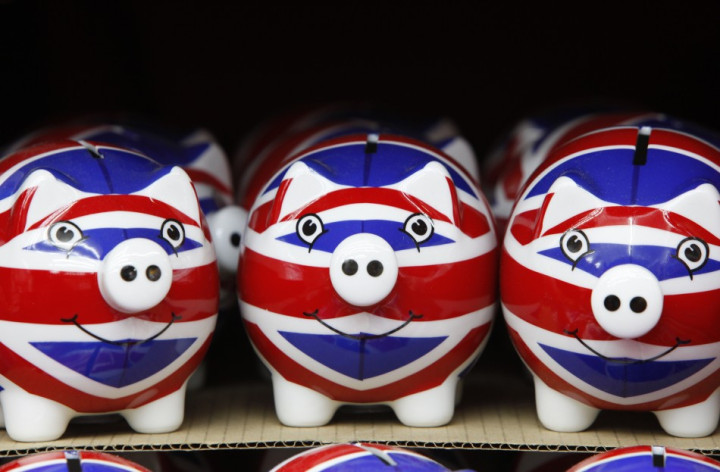 Household finances in Britain are being squeezed tighter in April after wages saw their slowest rate of growth since records began, according to financial data firm Markit.
Inflation continues to rise above pay as a spiralling cost of living from rising bills, such as food and energy, erodes disposable income, hitting the consumer-facing service sector particularly hard.
Markit's Household Finance Index in March dropped to 37.7 in April, down from March's 39.3. any figure above the neutral 50 mark signifies an improving picture for household finances, while below suggests the situation is getting worse.
"With first quarter GDP set to take centre-stage later this week, this survey provides a timely reminder that triple-dip or no triple-dip, there has been little alleviation of the strain on households' financial wellbeing so far this year," said Tim Moore, senior economist at Markit and author of the report.
"Moreover, with incomes failing to keep pace with living costs, household finance constraints are likely to act as a further drag on consumer spending over the months ahead."
It was the first month-on-month fall in the index since the end of 2012. All five income groups reported a worsening decline in household finances in April.
Official data revealed that in March total pay rose by 1 percent, the slowest pace of growth since records started in 2001.
Inflation is stuck well above target and continues to outpace wage growth. Consumer price inflation was 2.8 percent in March, the highest level since May 2012.
The UK is expected to have narrowly escaped a triple-dip recession as better-than-expected output from the service sector looks likely to have offset continued declines in construction and manufacturing.
Most economists predict just 0.1 percent growth in the first quarter following a 0.3 percent drop in the final three months of 2012.
Is Britain's High Street Broken? [VIDEO INVESTIGATION]