That work on the fourth episode in BioWare's hugely popular inter-galactic video game franchise, Mass Effect, has already begun is known. Reports in December that suggested BioWare would release Mass Effect 4 in 2014 but those have since proven to be false.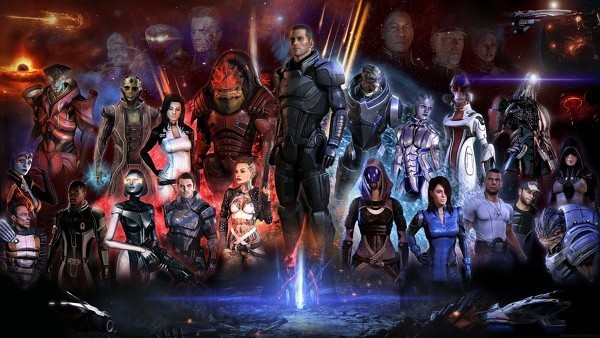 It was confirmed, though, that Mass Effect 4 will use the Frostbite game engine. A blog post in November, by Yanick Roy, the Studio Director for the Montreal office, read:
"The next 'Mass Effect' game is already in development, driven by the team here in Montreal. There is really not much I can tell you about the game right now, except that It will be built with the amazing technology of Frostbite as its foundation, enhanced by many of the systems [the] Dragon Age III team has already spent a lot of time building."
That statement apart, information from both BioWare Montreal and BioWare Edmonton (the two studies involved in the development) has been sketchy. In the meantime, DSOGaming has released a fan-made video that explores the potential of Mass Effect 4 on next-gen gaming consoles, specifically the PlayStation 4 and the Microsoft Xbox 720.
The character is drawn using the Unreal Engine 3 (and as the Examiner notes that suggests no CG editing was done) but features Mass Effect armour on the generic character. The video covers multiple angles and also includes a diverse range of maps, locations and worlds.
We need hardly add all of it is hugely impressive. And if BioWare manages to create similarly superior graphics from the Frostbite engine and ally that with the epic story that is the Mass Effect series, the new game is likely to be one of the best of… whichever year it is released in.
[Video Courtesy: Baolong Zhang]
Meanwhile, an earlier IBTimes UK report suggested new details on the release date – available to buy in Japan and the US by the end of 2013, and in the UK by "early" 2014 – of the next-generation PlayStation (PS4) console. Sources from Edge magazine, who claim working knowledge of both the PlayStation and the Microsoft Xbox 720, say the former will be more powerful.