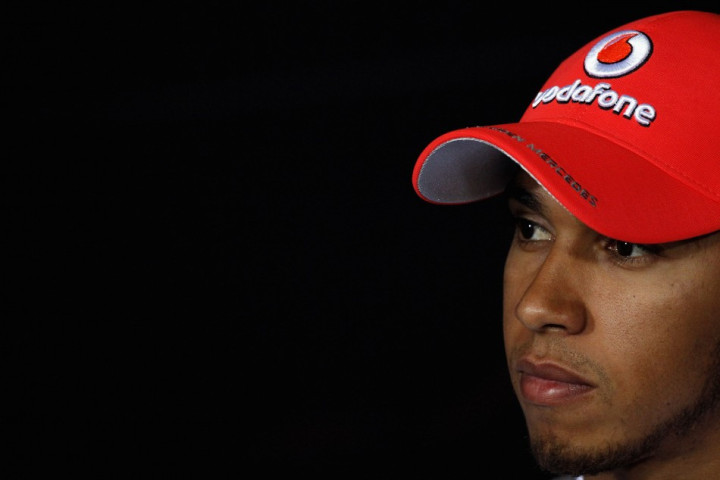 Friday's practice sessions went (almost) entirely to plan for the McLaren Mercedes team, for which they will be grateful. Jenson Button in particular was quick in both sessions, finishing second to seven-time world champion Michael Schumacher in the first (by 0.301s) and to team-mate Lewis Hamilton in the second (by 0.038s).
The McLaren's practice pace, carried over from Hungary (before the mid-season break) and Belgium (in the previous round), confirms a mini-revival of sorts for the Woking-based team. This should help take some of the spotlight off ongoing contract negotiations with 2008 world champion Hamilton, the drawn-out nature of which (coupled with the team's poor results earlier in the season) have led to speculation that the British driver might join a new team for next season. His contract expires at the end of this season.
There have been reports that a secret deal was already in place to allow Hamilton to join the Mercedes works team for next year, as a replacement for veteran Michael Schumacher, who was expected to announce his (second) retirement at the end of the year. These reports were based on quotes attributed to Eddie Jordan, the former owner of the now-defunct Jordan Formula 1 team.
However, in an exclusive interview with the sport's official website, Martin Whitmarsh, the McLaren's team principal, categorically denied suggestions that contract talks were stalling and that Hamilton may leave.
"Unresolved. This much I can say: we are heading for the right place. People are having some speculation - and fun - but I don't think that it alters the course particularly," Whitmarsh explained.
Nevertheless, the 54-year-old executive refused to elaborate on a number of points, which paints a less promising picture.
McLaren Unsure?
To begin with, while Whitmarsh suggests the parties concerned are approaching agreement, he took the time to emphasise that the team was happy with efforts by Hamilton's representatives to "develop his brand".
Global superstars such as Hamilton (or a Cristiano Ronaldo or Leo Messi) have enormous appeal and often earn far greater sums of money from merchandising deals (the licensing of their likenesses for video games, for example) than from their chosen careers. Unsurprisingly, Hamilton feels he could benefit financially from such efforts: Hamilton, Red Bull's Sebastian Vettel and Ferrari's Fernando Alonso are arguably the most marketable drivers on the grid right now.
"I think Lewis is going to develop his brand and we don't have a problem with that. We are happy with that. But first and foremost he is a race driver - and the best way to develop his brand is to win on Sunday and then win in two weeks' time and so on and so forth," Whitmarsh explained.
Sticking Points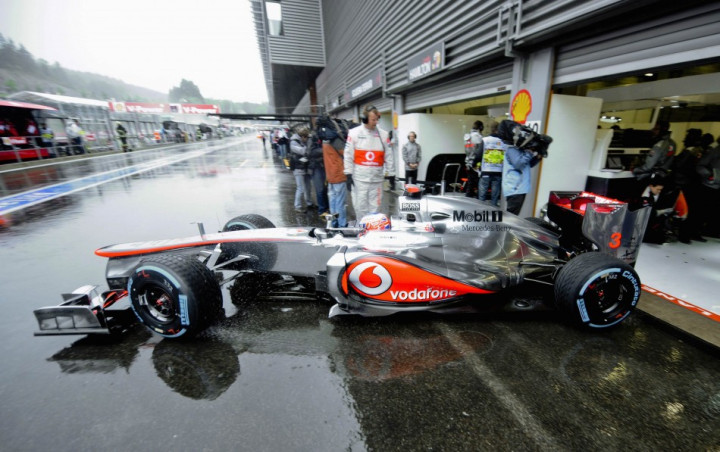 There is also the side-issue of race-winning trophies. The tradition at McLaren dictates that all trophies won by the driver are retained by the team, to show it is teamwork that wins races and championships. It now appears this is no longer acceptable to Hamilton, who spoke out about this being one of his primary contract demands.
"Ron [Dennis; former team principal] and the team have all the trophies in the cabinet and the drivers get replicas. In a lot of other teams, the drivers get their original trophies. As a racing driver, what you work for and what you want to take home are two things; one is your crash helmet and the other is your trophy," Hamilton said in July this year, "So whatever contract I'm having next, that is going to be a push point."
Whitmarsh responded by suggesting "trophies are a personal thing" and that it wouldn't come between the parties "at the end of the day". He stopped short of suggesting that Hamilton might be allowed to retain his trophies.
Twitter-Gate
There was also the issue of Hamilton tweeting private telemetry data, from his and Button's cars, in an attempt to prove how the older configuration rear-wing, which he'd chosen, meant he lost 0.6s a lap to Button. That tweet, which was later taken down and the incident dismissed by the team, along with others (such as this: "Just got back from big engineering meeting after a tough session. Car is not fast enough at the moment") sent through the Belgian Grand Prix weekend, suggests he is becoming frustrated at what sees is a lack of race-winning pace, relative to his team-mate.
So... will Hamilton sign on at McLaren?
Well... if his primary problem is that he feels he is not in a Championship-winning car, there are not many viable alternatives. Fernando Alonso is the clear No 1 at Ferrari and should Hamilton join to replace Felipe Massa (whose own future is unclear), he will be in the same situation he is now with McLaren. Red Bull are unlikely to let defending world champion Sebastian Vettel leave (despite talk of him joining Alonso) and Hamilton will not benefit by replacing Mark Webber. Lotus-Renault or Mercedes may be interesting options but neither is, at the moment, a race-winning car (on a consistent basis), let alone a Championship-winning one.
Hamilton may have to come to some understanding with the team, and the team with their driver.