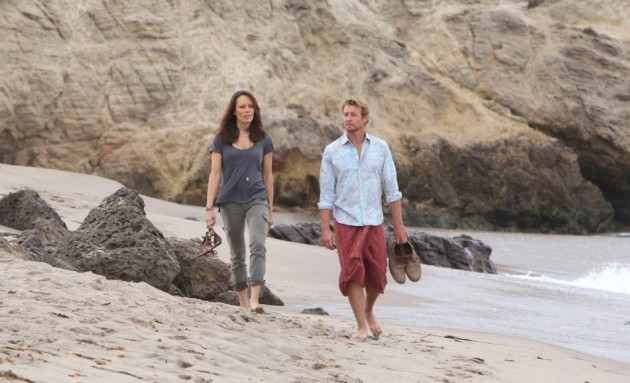 The five-year-long saga revolving around the hunt for Red John is now over and Patrick Jane is a free man...free of any burden that is. He's still a fugitive and is wanted for the murder of Red John. So he does what any rational man in his position would do, pick a beachfront location where the extradition treaties work in his favour and just kick back.
The makers seemed to have hit the nail right on the head with having a mid season two-year time jump. It gives a superb new lease of life to the show.
Here are some of the tweets by The Mentalist fans who loved and welcomed the new episode:
"@Mentalist_CBS an AMAZING epi..so well written& directed! Like Falling in Luv with a whole new show,yet keeping the cast u luv!"
"#TheMentalist 2.0 is fun. Can't wait for next weeks episode and this one isn't even finished yet."
"This episode was really well done! Jane as charming as ever #TheMentalist"
In the new episode of a 'rebooted' Mentalist, Jane walks around speaking atrocious Spanish, annoys the locals with his refusal to drink coffee, gets fitted for custom shirts and runs afoul of the neighborhood drug mule, reports TV Line.
The repercussions of his killing Red John still linger. Jane is a fugitive, and of his former CBI colleagues, only Cho is doing something remotely like what he used to by having joined the FBI, states a Zap2it report.
Lisbon is still in law enforcement, but she's the police chief in a quiet town where a stolen bike is a serious crime. She's also keeping tabs on Rigsby and Van Pelt who have now started a security company (and a family).
My Blue Heaven Spoilers: Plot
Dennis Abbott (Rockmond Dunbar), the Austin-based FBI agent who was called in to oversee the CBI/Blake Association case lands up in Jane's paradise, not to arrest him, but make him an offer: Become a consultant for the bureau, and the murder charge pending against him will go away, so long as he sticks to the terms.
Also, on the very day that Abbott sets foot on the island, Jane makes the acquaintance of a fellow American, Kim Fischer (Emily Swallow) with whom he confides that his wife died and "some things happened, I did some things," and now he's trying to put that in the past rather than "go backwards" by returning to the States, where a job opportunity ("I look for people") awaits him.
It doesn't come as a surprise that Kim turns out to be an FBI agent and that Abbot's main purpose is to get Jane back to US soil by any means necessary.
It's not a big leap to predict Jane will eventually come to help the FBI, either on his terms or theirs or somewhere in between. But the show in its 'new form' has definitely started on an interesting note.