Metro Bank Reassures Investors After Its Share Price Plummets Amidst Shoring Up Their Finances
On Thursday, Metro Bank issued a statement to reassure investors after the short suspension of their shares due to volatility amidst suffering a hefty 25 per cent fall.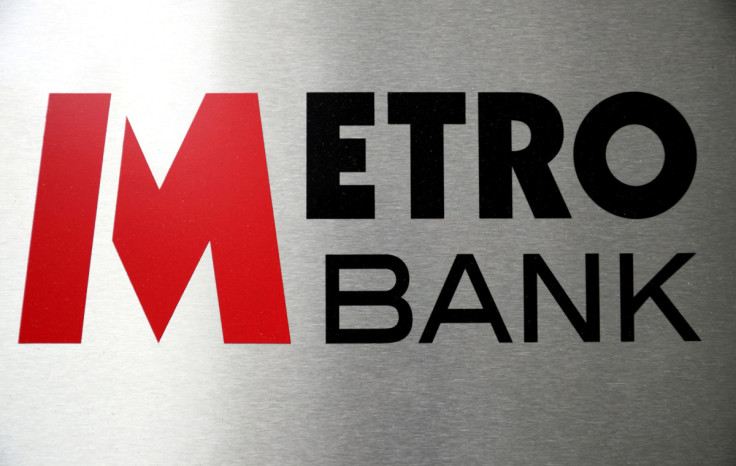 Metro Bank, the high street lender, saw its share price plunge on Thursday morning by a third after attempts to raise up to 600 million pounds to shore up its finances.
The bank opened in the UK as a "challenger" bank, after being founded by US billionaire Vernon Hill in 2010, and has about 2.7 million customers. Joining the big High Street names, as one of the ten largest banks in the UK, Metro promised to be open seven days a week.
According to the Financial Times, Metro's CEO Daniel Frumkin and chair Robert Sharpe have been summoned to meet officials from the Bank of England's Prudential Regulation Authority and Financial Conduct Authority.
On Thursday, the bank issued a statement to reassure investors after the short suspension of their shares due to volatility amidst suffering a hefty 25 per cent fall.
Exploring several options to boost the balance sheet and take away obstacles to further growth and lending, the bank stated: "The company continues to consider how best to enhance its capital resources, with particular regard to the £350m senior non-preferred notes due in October 2025.
"The company continues to meet its minimum regulatory capital requirements ... [and] is evaluating the merits of a range of options, including a combination of equity issuance, debt issuance and/or refinancing and asset sales.
"No decision has been made on whether to proceed with any of these options."
However, Metro has already been encountering heavy falls since last month following the refusal of regulators to agree to reduce the capital or cash, exigencies regarding its mortgage business.
Over the past month, the bank's shares have been down by over 50 per cent and suffered almost a 29 per cent decline earlier today in deals and by mid-morning settled 23 per cent down. In light of these current declines, the bank's market value is around 60 million pounds in comparison to peaking at 3.5 billion in 2018.
Moreover, the problems faced by Metro are not being considered overall to reflect badly on the banking industry. The investment group Shore Capital believes "that Metro Bank's issues are company-specific and do not provide significant read across to the rest of the sector".
Shore Capital, however, does not recommend further investment. The organisation stated: "Supporting a further capital raise for this struggling bank would be akin to throwing good money after bad, in our view, as it has already had enough time and opportunity to sort itself out and has been unable to do so."
They concluded by suggesting that investors and bondholders "may therefore be better served investing their money elsewhere".
Additionally, in 2019 the bank was obliged to raise shareholder equity following an accounting mistake which resulted in scaring investors and regulators due to misreporting of its risk-weighted assets and removing hundreds of millions of pounds from its market value.
Furthermore, yesterday Fitch the ratings agency stated that it has placed Metro on watch for a downgrade to its credit rating, citing risks to its capital position, funding and business model.
Fitch stated: "We expect the group's earnings prospects to come under pressure in the short term due to rising funding costs, resulting from higher competition for deposits and given likely more expensive access to wholesale funding. In addition, capitalisation is tight."
Finally, Britain's regulators have said that the banking system is safe and stable in light of the recent failures of US lenders Silicon Valley Bank, First Republic Bank, Signature Bank and Switzerland's Credit Suisse which earlier this year also shook up the financial markets.
© Copyright IBTimes 2023. All rights reserved.