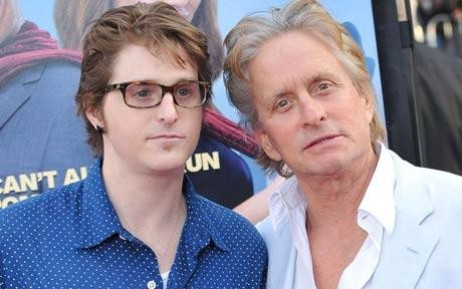 Michael Douglas's drug-addict son has allegedly been attacked by fellow inmates in prison after a New York mobster placed a $100 (£62.50) bounty on his head for being a "rat".
Cameron Douglas, 34, who is serving a five-year sentence for drug-related offences, apparently received severe injuries, including a broken leg and broken fingers for snitching on his drug suppliers.
In 2010 Douglas, previously an actor like his father, was sent to prison after being found guilty of possessing heroin and dealing large amounts of methamphetamine and cocaine out of a New York hotel room.
According to reports, he escaped a ten-year sentence by entering into a plea-bargain with the police and testifying against illegal Mexican immigrants David and Eduardo Escalera during their trial.
He became a target in prison after his deal with the police was mistakenly exposed by his psychiatrist during a 2010 bail hearing.
A prison insider told The New York Post of the alleged attack: "He broke his femur, which is hard to snap, and had to have a rod inserted.
"He told health services staff that he hurt them playing handball. You don't break a femur playing handball."
Despite having an Oscar-winning actor as a father, Cameron has had multiple run-ins with the law. He was arrested for drug offences at least three times before being sent to prison.
In October 2011, while serving his five-year-sentence, Douglas pleaded guilty to smuggling drugs into prison and subsequently received an additional 4 1/2 years in prison for this charge.
The presiding judge also banned him from receiving family visits for two years and enlisted him in a prison drug treatment programme.
Michael Douglas, who split from Cameron's mother Diandra in 1995, has often blamed himself for his son's wayward and destructive behaviour. He openly confessed that he had been a "bad father".
In 2010 the Basic Instinct star admitted that prison might be a "blessing in disguise" for his son. He predicted that without a custodial sentence, Cameron "was going to be dead or somebody was gonna kill him. I think he has a chance to start a new life, and he knows that."
In 2000 Douglas played the lead role in Steven Soderbergh's critically acclaimed movie Traffic, as a federal judge who has to come to terms with his child's drug addiction.