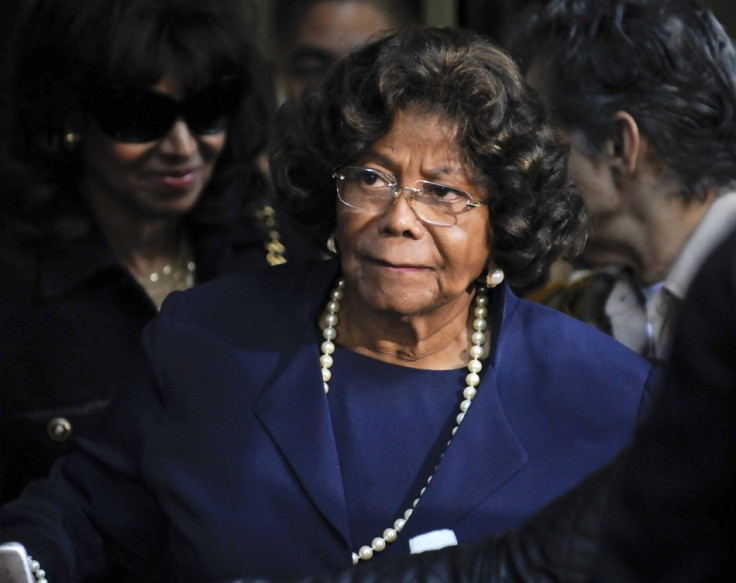 A missing person's report has been filed with the Los Angeles County Sheriff's office for Katherine Jackson, the mother of the late pop singer Michael Jackson. However, before MJ fans get alarmed, it seems Katherine Jackson isn't really missing at all.
The affair began after Trent Jackson, the singer's nephew, filed the report after being reportedly being unable to contact Katherine for a week. A CNN report quotes Katherine Jackson's attorney, Sandra Ribera, as saying she was concerned her client was "not safe". The report follows earlier concerns - a letter written by the late Michael Jackson's siblings to executors of his estate, John Branca and John McClain, which threatens legal action against both men over "conspiracy surrounding our brother's death".
Meanwhile, in the case of the missing mother, it turns out that 82-year-old Katherine Jackson left her home in Calabasas, California, on 15 July, with her eldest daughter, Rebbie Jackson, to travel to Albuquerque, New Mexico, to attend a Jackson Brothers' concert. However, when Paris Jackson, Michael Jackson's 14-year-old daughter, called her aunts Rebbie and Janet Jackson, she claims she was not allowed to speak to her.
The young girl then tweeted: "my grandmother is missing . i haven't spoken with her in a week i want her home now." Allegations of Katherine Jackson being missing surfaced after Ribera confirmed her client "has never gone 24 hours without talking to her kids".
After the reports were filed, one of Katherine Jackson's sons - Jermaine Jackson - tweeted that his mother was resting in Arizona, on the advice of her doctors.
"I want to reassure everyone (inc all sudden medical experts) that Mother is fine but is resting up in AZ on the orders of a doctor, not us," Jermaine Jackson tweeted, adding, "This is our mother and her health is paramount. We are not inventing or plotting anything. We are following doctor's advice. Period."
CNN reports the Jackson family has recently been embroiled in messy financial disputes.