Van Persie Owed Nothing to Arsenal, Says Owen
Former Manchester United forward Michael Owen has claimed that Robin van Persie did not owe Arsenal anything after leaving the club in order to sign for one of their biggest rivals.
Some Arsenal fans questioned the decision of the Holland international to leave after the club had stood by him throughout his time in north London, which was often punctuated with injuries and months on the sidelines.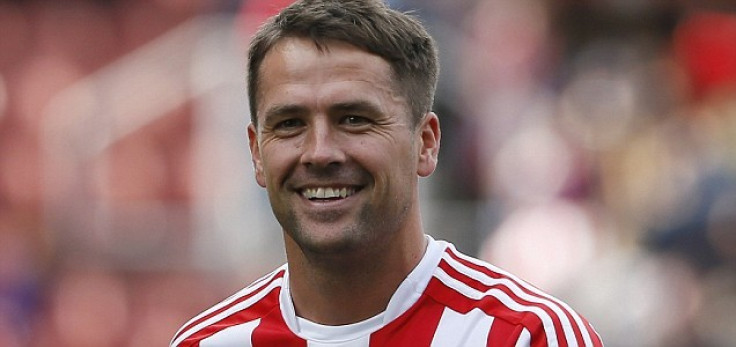 Manchester United have certainly benefitted from the decision of Arsenal to sell the forward as Van Persie has already scored eight goals in 10 games.
Owen says that Van Persie did not need to show any loyalty to the club as they profited from his departure and were able to bring in adequate replacements in Olivier Giroud and Lukas Podolski.
"The recent transfer of Robin Van Persie is another example of a player's loyalty being questioned. Whilst I'm sure it's disappointing from an Arsenal fan's point of view, can anybody deny him his move?" Owen wrote on his official website.
"He will be playing in a better team, in front of more fans at a club with a huge tradition, will have more chance of winning something and will be rewarded handsomely for it. It's a no-brainer.
"I just don't buy into the 'We stuck by him while he was injured' argument which, I guess, is a way of saying he is indebted to the club? Rubbish.
"It was probably due to the fact that Arsene Wenger knew he was a world class player and low and behold, he turned out to be, bagging Arsenal dozens of goals and netting them £25m in their back pocket in the process.
"I'd hazard a guess to suggest that's why Arsene Wenger stuck by him and he has been proved right in a big way to the benefit of the club."
Arsenal did profit financially but they have missed the influence of Van Persie who was such an important player last season, scoring 37 goals in 48 games.
Arsenal's loss has certainly been Manchester United's gain but Owen believes this is just the way that the modern game has developed.
"In my opinion, none of this is wrong. This isn't the club being disloyal. It's the harsh facts of the industry we are part of."
© Copyright IBTimes 2023. All rights reserved.