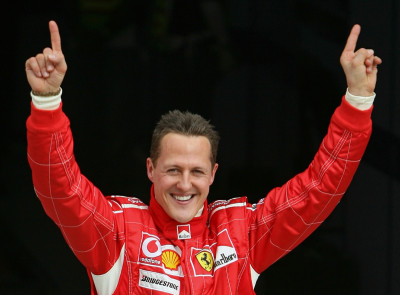 Formula 1 legend Michael Schumacher remains in stable condition after the skiing accident in France that left him with a serious head injury on 29 December.
The 45-year-old is being treated at a hospital in Grenoble, near the resort of Meribel.
Schumacher's manager Sabine Kehm released a statement about the seven-time champion's condition and described it as stable and non-critical.
"Unfortunately, I have to repeat any information regarding Michael's health not coming from the doctors treating him, or his management, must be treated as pure speculation," Kehm said.
"I also repeat Michael's family is very happy and confident with the work of the team of doctors treating Michael, and they trust them completely."
"Michael's condition is still considered as stable," he added.
Meanwhile, a leading neurosurgeon has claimed that Schumacher will not be the same if he wakes up from his coma.
Richard Greenwood, a consultant neurologist at London's Homerton Hospital, said he may wake up as a completely different person.
"If Schumacher survives he will not be Schumacher. He will be Bloggs," Greenwood said. "His rehabilitation will only be effective if he comes to terms with being Bloggs, and fulfils what Bloggs can do. That's a very, very difficult process to take people through, and many people don't achieve it."
Schumacher's family has been at his bedside since he was admitted to the hospital, with doctors consulting them on his treatment.