Michelle Obama Booed after Dodging President Obama on Kiss Cam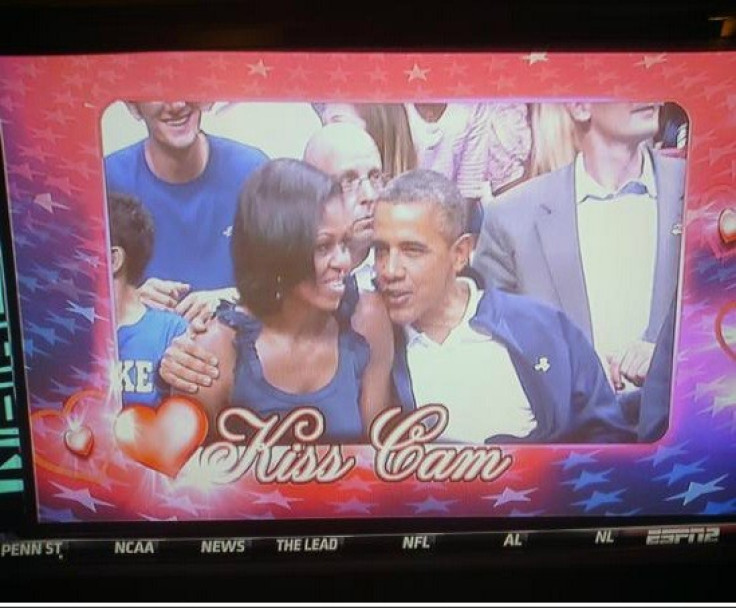 He may be the most powerful man in the world, but its looks like President Obama still has to put the moves on his wife Michelle.
The first lady rejected her husband's advances when the couple were caught on the legendary Kiss Cam during a basketball game at Washington's Verizon Center.
The couple were seated courtside at the Olympic warm-up match between the USA national team and Brazil.
Although they both smiled and he put his arm around his wife as the game resumed, her cautious reaction prompted the disappointed crowd to erupt in boos.
But not one to give up, when the camera came back their way, he made sure to plant a big smooch on his wife's lips as well as a tender peck on her forehead.
Having shaked off her initial inhibitions, Michelle looked more than happy to be at the receiving end of the tender gesture and could be seen smiling while the crowds cheered them on.
Check out the moment here:
© Copyright IBTimes 2023. All rights reserved.