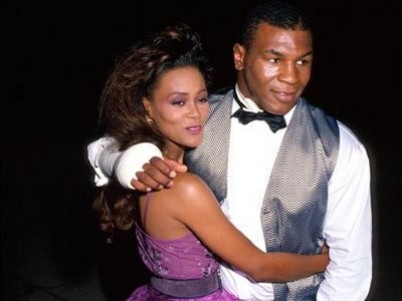 Boxing icon Mike Tyson said he was "mad as hell" when he found his ex-wife in bed with Hollywood superstar Brad Pitt.
The former heavyweight champion of the world claimed that although he was in the process of divorcing actress Robin Givens at the time, he was still shocked when he realised that he was in a "bizarre love triangle".
Tyson said that Pitt - a then unknown actor - was petrified when he walked in on him in bed with Givens in the late 80s.
Tyson, 46, told In Depth with Graham Bensinger: "I was mad as hell. I was going to - you should have seen his face when he saw me."
Despite being accused of domestic violence at the time, Tyson confessed that during their divorce proceedings he would go to Givens's home every day for sex before visiting his lawyer.
"I was doing a divorce but before I would go to my lawyer's office to say she's a pig and stealing, I would go to her house to have sex with her," he told the host.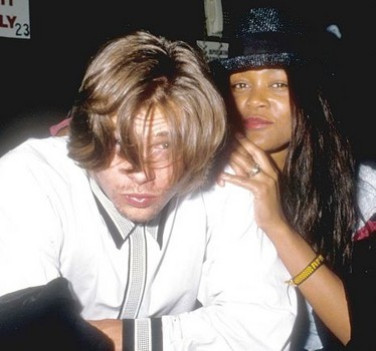 "This particular day, someone beat me to the punch. I guess Brad got there earlier than I did".
Although Tyson and Givens were married briefly between 1988 and 1989 she was reportedly awarded a settlement of over $10 million.
Givens, a Harvard graduate was accused of marrying the boxer, who was worth $50m at the time, for his money. The press quickly branded her a "gold digger" and the "Most Hated Woman in America".
Tyson has moved on from the scandal and is now married to his third wife Lakiha Spicer.
Pitt, 47, who was previously married to Jennifer Aniston, is engaged to Angelina Jolie.