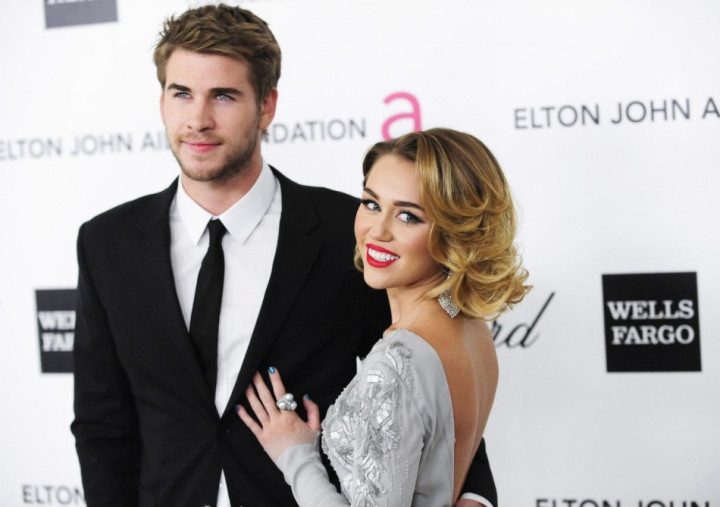 Pop star Miley Cyrus has dedicated her upcoming album Bangerz to her ex fiancé, Australian actor Liam Hemsworth.
"I could not have made this album without one person.... FE [which was apparently Cyrus's nickname for Hemsworth]. Thank you for inspiring me (PS. I Love You)," she stated in her dedications.
Even though Bangerz does not hit the stores until 8 October, the dedication list is already out.
Cyrus and Hemsworth met on the set of the 2010 romantic drama The Last Song and began dating soon after. Reports suggest the couple split up early this year but Cyrus was in denial over it.
Cyrus, who broke down on stage at the iHeartRadio Music Festival in Las Vegas recently, has maintained that she is in a happy place.
"I'm exhausted from being so fucking happy. In bed at 9:45 & it feels so good. #booksinbed,'' Cyrus tweeted on 28 September.
Hemsworth has already told Cyrus that she can keep her engagement ring and reports suggest he has already moved on with Mexican actress Eiza Gonzalez, whom he was spotted kissing at her apartment complex in Beverly Hills, California.
Hemsworth's family are apparently very happy that he split with Cyrus. Hemsworth's family even staged an intervention back in April to try and persuade him to end the relationship.
''This is the happiest they've seen Liam in a long time and they are supporting the break up,'' a source close to the family told HollywoodLife.
The Hunger Games star was recently spotted in New York City's Ainsworth Park. A source claimed that ''Liam was flirting with two girls the entire time. He was having a great time, laughing and drinking. He looked happier than ever and it's clear he's totally loving being single."
On the professional front, Hemsworth just started filming the latest instalment in the Hunger Games saga, Mockingjay, in Atlanta and is fully focused on his work.
''He's not paying attention to Miley and all their drama anymore. He doesn't see the point because they're done, his focus is on work and his future and he's very busy with this movie. It's a demanding role and he's not going to let any drama get him off track," the source added.