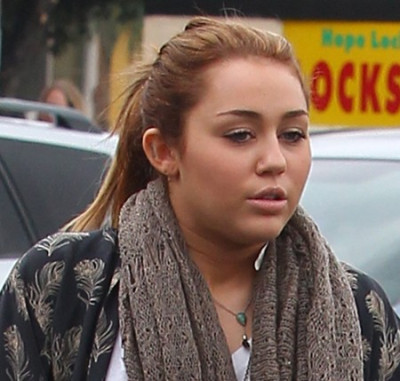 American popstar and actress Miley Cyrus has hit back at media claims that she has gained weight by urging fans to be proud of their figures, no matter what size.
The star of Hannah Montana has criticised media claims that she has gained weight, expressing her love of her curvy figure.
The 18-year old recently attracted a host of speculation from tabloids and gossip magazines about her apparent weight gain after she was spotted looking rounder and wearing baggy clothes.
But the singer spoke out against critics via her Twitter page, where she posted a picture of an emaciated woman with the caption "By calling girls like me fat, this is what you're doing to other people."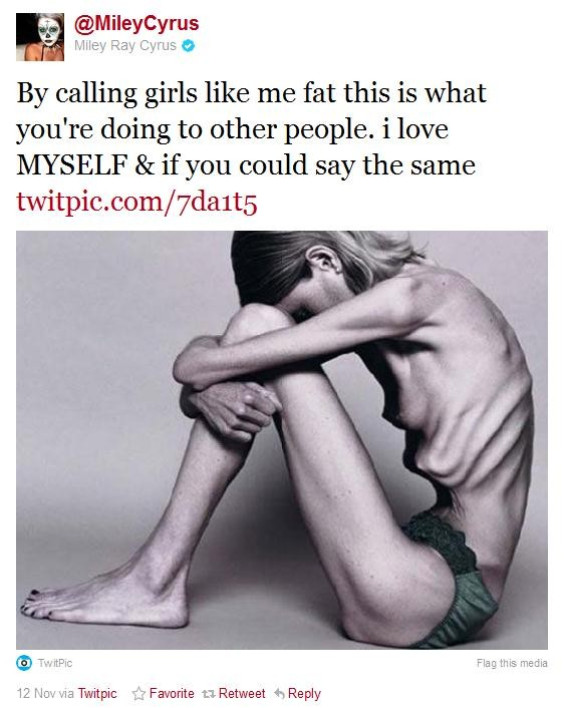 She also posted a photo of sex symbol Marilyn Monroe with the caption "Proof that you can be adored by thousands of men even when your thighs touch."
"I don't wanna be shaped like a girl I LOVE being shaped like a WOMAN & trust me ladies your man won't mind either ;) [sic]," she added.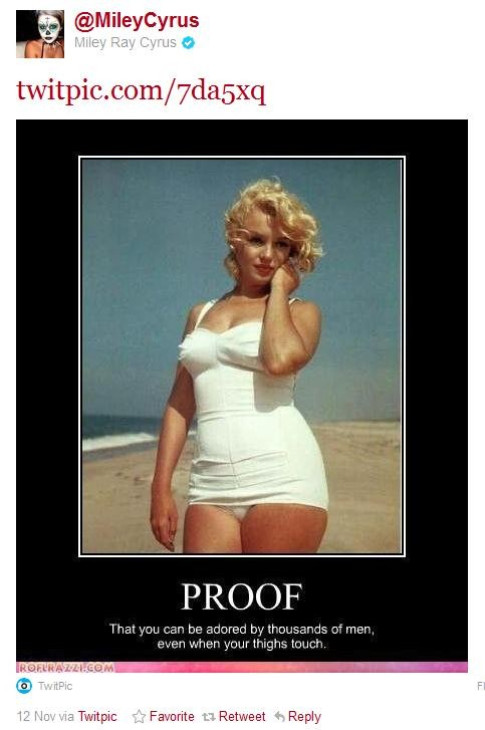 Aussie boyfriend Liam Hemsworth has also spoken out against critics, saying he loves her curvy figure.
"When I look over at her when she's biting into a steak sandwich and there is some steak sauce dripping down her chin, there is nothing sexier than that," he said.