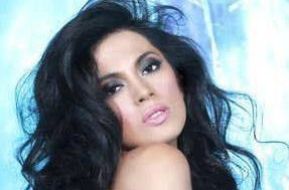 Miss Philippines Ariella Arida is one of the favourites to win the crown at the 62nd annual Miss Universe beauty pageant.
The 24-year-old has been working hard on her diet and fitness to maintain what is praised as one of the hottest bodies among the contestants.
"I have to really cut my carbs and rice. No rice, no carbs, no sweets since December last year. I'm naturally thin, but I have to lose some weight still and I have to tone my body," she told Zap2it.
"I'm so strict with my foods right now. All should be steamed. No salt, no carbs, no sweets, nothing like that. I'm basically eating steamed broccoli, fish, chicken, without taste," she added.
Earlier, her trainer, John Cuay of Gold's Gym, had revealed that the main aim was not to lose weight, but to tone her body.
"[The goal is to] enhance all her curves in the right places, generally tone her musculature but still emphasizing a feminine physique," he said, adding, "Ariella's extremities are already toned, but she still has to do hardcore weight training in order to achieve a well-proportioned physique."
Cuay also gave details about his "functional weight training."
"Functional weight training means exercise that stimulates every muscle related to her activities for the pageant, like duck walk (define) for her walking, Bozu and core board to challenge her core endurance for activities that will require her to sustain the right form during pictorials and on the ramp," he said.