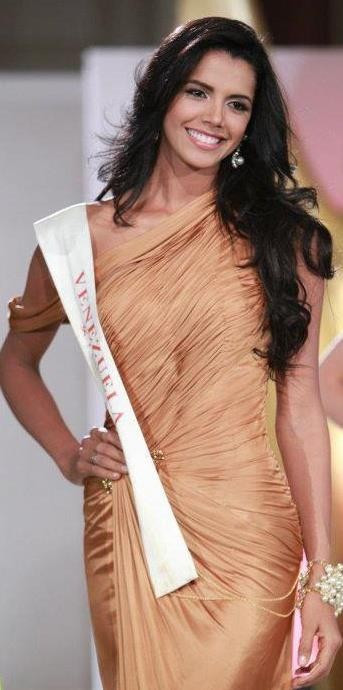 The Miss World beauty pageant is heading to a conclusion, with its final day at the Earls Court exhibition center in London on Sunday.
A record 122 women will take part in the pageant, and organizers claim an audience of over 1 billion will tune into watch as judges select the most beautiful woman in the world.
The focus this year is on world peace and the love of animals. This event is also set to showcase the United Kingdom as a leading tourist destination, as part of the the buildup to the London 2012 Olympic Games.
Among the bevy of beauties in the final showdown, Miss Venezuela apparently is the odds-on favorite to win this year, according to betting pools.
Miss Venezuela Ivian Sarcos, 21, hails from a large family, as she has 12 siblings. She also has a degree in human resources, and is currently working for a broadcasting company.
Miss Ireland Holly Carpenter, 19, is the second highest-ranked favorite, according to gambling fans.
The winner will spend a year traveling, representing the Miss World organization and its various causes. The current Miss World is Alexandria Mills of the United States.
Start the slideshow to take a look at the top contestants.