Miss Philippines has surprised observers at the Miss World 2012 pageant with her hidden talents. The teasing introduction - "the first ever performance of this type in this world" - gave little away. The 23-year-old Queenierich Rehman took to the stage to show off beatboxing skills and it was quite an impressive performance, the Daily Mail reports.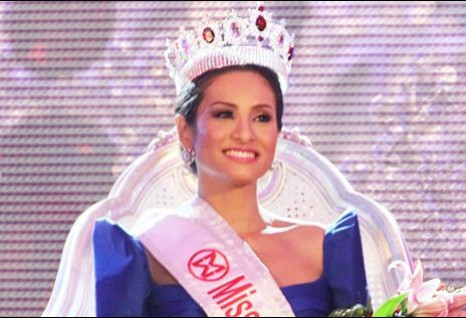 Beatboxing is vocal percussion; artists control airflow through their mouth, lips and tongue to produce drum beats and rhythms. Rehman's performance included versions of songs such as The Way I Are (originally by Timbaland), Rock Your Body (Justin Timberlake) and Teach Me How To Dougie (Cali Swag District).
When after her performance, Rehman told the host that beatboxing wasn't hard, she was promptly challenged to teach the show's musical director how to do it.
Rehman, who comes from Pasay City, is a former psychology student and describes herself on the Miss World website, as "a quiet person who is aggressive with what she wants to achieve".
Rehman was also delighted to be named in the top ten for the Fashion Designers competition, one of many side-contests to Miss World 2012.
"waaaaaah!!!!! im in the top 10 of the designers award..tom is a big day..please pray for me and lets accept what God has to offer me tom...," she wrote on her Facebook page.
Rehman qualified for the Miss World competition after dominating her national contest, where she walked away with Best in Swimwear, Miss Photogenic and Miss World Traveller. She also won the Miss Talent award after showcasing her beatboxing skills and, to top it off, received the Brains and Beauty Award for her responses during the Question and Answer segment.
The final round of the Miss World 2012 beauty pageant will be held on 18 August.
See Rehman's beatboxing skill in this video.