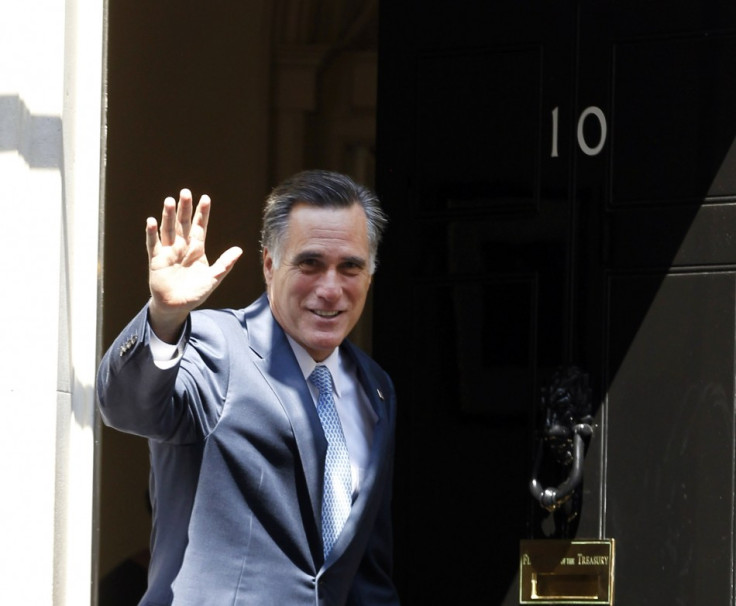 US presidential candidate Mitt Romney has done a U-turn on earlier comments about London's preparedness for the 2012 Olympics, and now says he expects the Games to be highly successful.
The Republican candidate had raised serious questions about London's readiness to host the Olympics, telling NBC News: "There are a few things that were disconcerting [about the build-up to the Games]. The stories about the private security firm not having enough people, the supposed strike of the immigration and customs officials - [these are not] encouraging."
Romney's comments prompted criticism from prime minister David Cameron and London mayor Boris Johnson. In an apparent reference to the 2012 Winter Olympics in Salt Lake City, for which Romney was chief executive, Cameron said: "We are holding an Olympic Games in one of the busiest, most active, bustling cities anywhere in the world. Of course it's easier if you hold an Olympic Games in the middle of nowhere".
Johnson belittled the man who will challenge Barack Obama in the forthcoming US presidential elections, describing him as "a guy called Mitt Romney".
However, following a meeting with David Cameron at Downing Street, Romney appeared to repudiate his earlier statement, telling reporters:
"I am very delighted with the prospects of a highly successful Olympic Games. What I have seen shows imagination and forethought and a lot of organisation.
"I expect the Games to be highly successful."
Romney, who is also visiting Israel and Poland on his first foreign trip as a presidential candidate, continued by applauding the work of the organising committee in bringing the Olympic experience right into the heart of London.