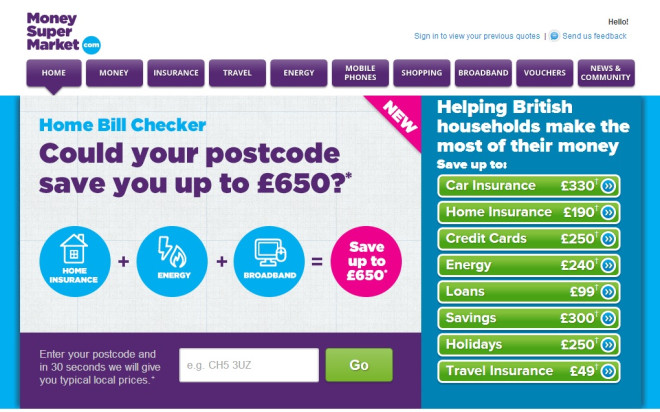 Simon Nixon, the founder of moneysupermarket.com, raked in £130m after selling 70 million shares in the price comparison website.
Credit Suisse said in a note that Nixon sold a slice of his stock at 185 pence per share, representing 12.9% of the group's issued share capital.
Nixon still has a 16.6% stake in the online group and Credit Suisse confirmed that he is prevented from selling this remaining shareholding for 180 days.
At the beginning of this year, moneysupermarket.com revealed a 200% surge in energy provider switching revenues after the UK's Big Six gas and electricity companies unveiled major price hikes.
Revenues from energy switching were particularly strong and were nearly 200% ahead boosted by the energy price rise announcements early in the fourth quarter.
Moneysupermarket's board also confirmed that it expects full year revenues to increase around 10% to £225.5m (€270m, $371m) from £204.8m in 2012.
Moneysupermarket shares have fallen over 5% in early trading to 186.10p