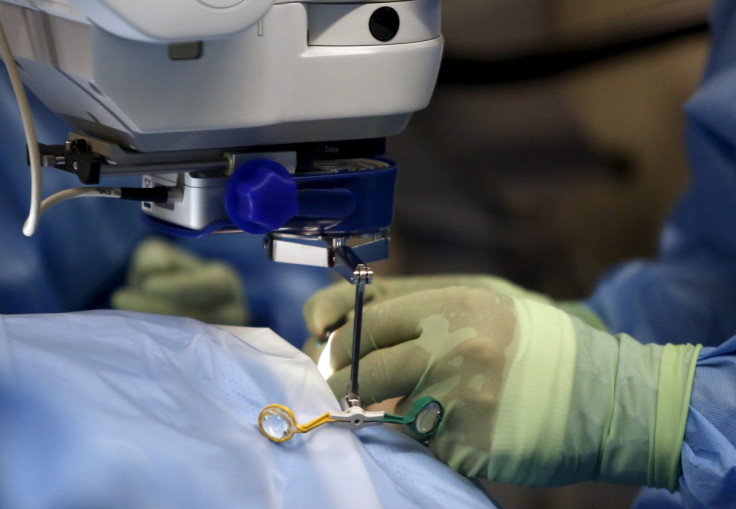 UK scientists have performed a pioneering stem cell treatment on a woman, who has become the country's first patient to undergo the surgery to treat eyesight diseases caused by macular degeneration. The trial treatment by London Project to Cure Blindness, a collaboration between the Moorfields Eye Hospital, the UCL Institute of Ophthalmology and the National Institute for Health Research, was the result of 10 years of research.
The operation was carried out at Moorfields Eye Hospital in London in August, where doctors called the procedure "successful". However, doctors will know whether the patient has regained her eyesight only by December.
In the next 18 months, 10 more patients are to receive the same treatment for the "wet" age-related macular degeneration (AMD), which is more serious but less common than the "dry" form of the disease. The doctors also believe that the trial treatment using stem cells could eventually work for patients suffering from the "dry" form of muscular degeneration.
In the UK, around 700,000 people suffer from macular degeneration. The majority suffer from the "dry" form of macular degeneration.
The trial treatment conducted on the patient involved transplanting the eye cells in a procedure called retinal pigment epithelium. The eye cells were derived from embryonic stem cells.
"It does involve an operation, but we're trying to make it as straightforward as a cataract operation," Professor Pete Coffey of UCL, one of the founders of the London Project said. He added: "It will probably take 45 minutes to an hour. We could treat a substantial number of those patients."
The trial treatment will test safety and efficacy of the procedure and a regulatory review will take place after the first few transplants, Coffey said. "There is a possibility of restoring their vision," Coffey said. The surgery was performed by Professor Lyndon Da Cruz a co-founder of the London Project Care and retinal surgeon at Moorfields.