Egypt in Chaos: Morsi Allies Denounce Military Coup as Army Deadline Expires [PHOTOS]
Hundreds of thousands of demonstrators swarm into Cairo's Tahrir Square to demand Morsi resignation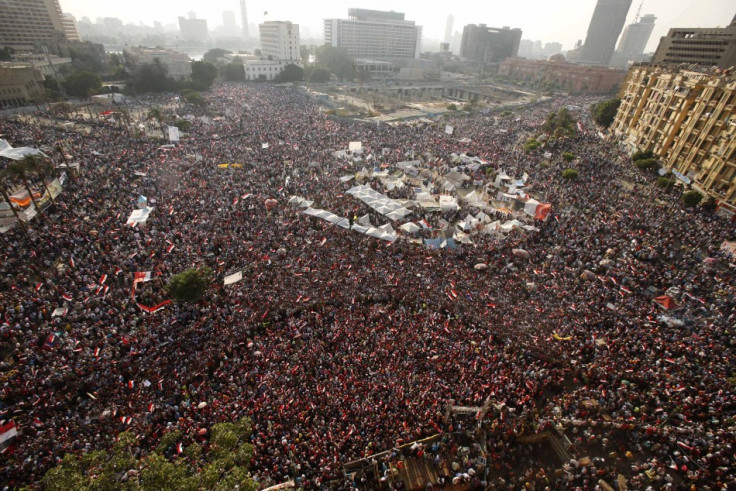 Aides to Egypt's embattled president have claimed that a coup is under way after the army put travel restrictions on President Mohamed Morsi and senior officials.
Security officials said that Morsi, the Muslim Brotherhood Supreme Guide Muhammad Badie, and his deputy Khairat el-Shater were under military restrictions, according to the New York Times and AFP reported.
Hundreds of thousands of flag-waving Egyptians poured into Tahrir Square in central Cairo to demand his resignation as the deadline on an army ultimatum for him to "meet the demands of the people" expired.
A televised statement by the Supreme Council of the Armed Forces was expected.
Morsi said he would not resign but suggested that a coalition government could be part of a solution to end days of chaos and unrest.
Egypt's military leader, Gen Abdual Fatah al-Sisi,has held talks with opposition figures and senior clerics.
Earlier security forces took over the state television after armoured vehicles have been deployed to broadcasting building in the Maspero district of Cairo.
In another part of the city, Morsi's Islamist supporters took to the streets. Morsi was elected after a democratic vote one year ago.
Hardline cleric Magdy Hussein told thousands of pro-Morsi demonstrators that any move against Morsi would be considered "a full coup."
"For the sake of Egypt and for historical accuracy, let's call what is happening by its real name: Military coup," Morsi's top aide Essam al-Haddad wrote on Facebook.
Conservative Arabic television al-Hayat reported that Morsi was under house arrest but the news was not confirmed.
At least 39 people have died and hundreds have been wounded in clashes between Morsi's supporters and opponents since the start of mass protests on 30 June.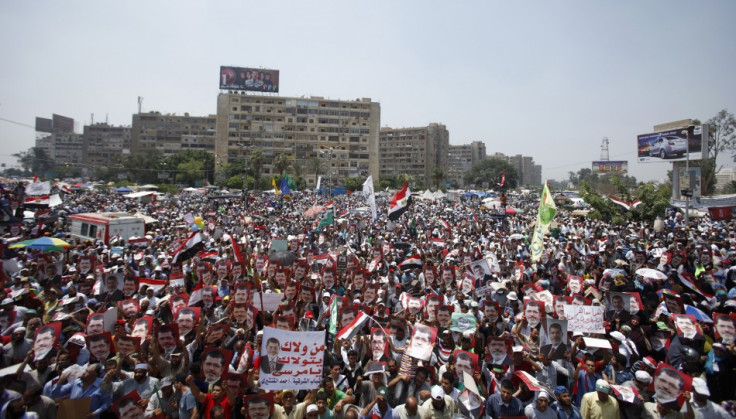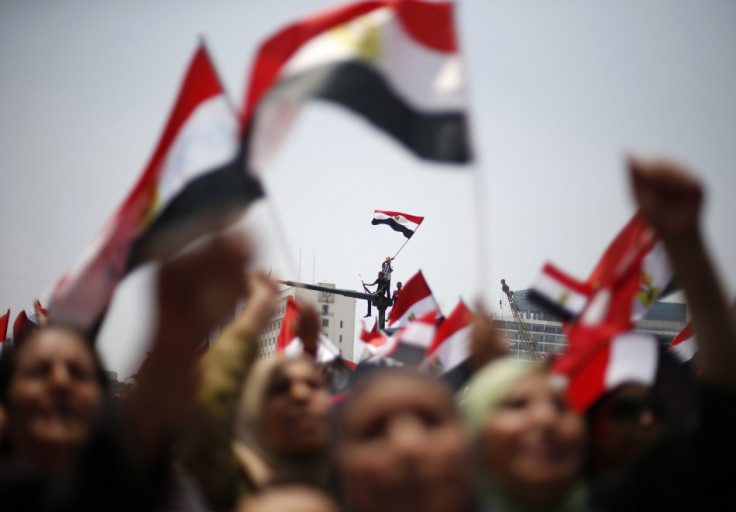 © Copyright IBTimes 2023. All rights reserved.