Motorola has been granted a sales injunction preventing Microsoft from distributing its Xbox 360 games console, Windows 7 operating system, Media Player and Internet Explorer in Germany - but products will remain on sale until 7 May at least.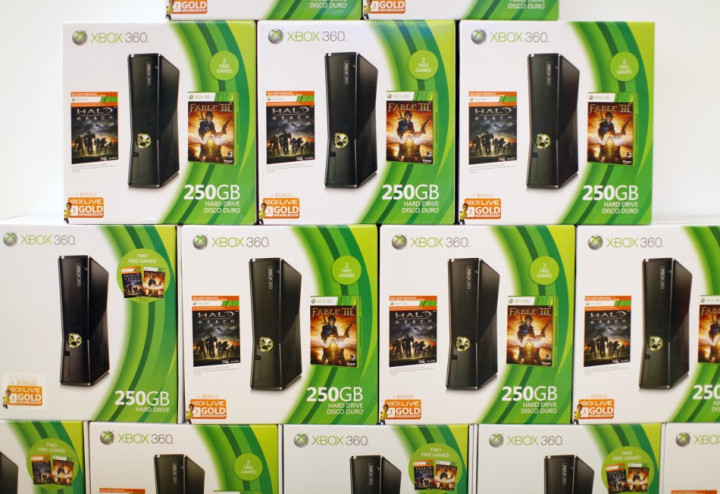 The injunction has been granted because the Mannheim Regional Court believes that Microsoft products infringe on two patents held by Motorola relating to the use of the H.264 video codec standard.
Microsoft claims that Motorola should make the two patents available under fair, reasonable, and non-discriminatory terms (FRAND), but instead Motorola is seeking royalties which would mean Microsoft would have to pay the handset maker in the region of $4bn (£2.5bn) a year; Motorola disputes the figure.
Motorola said in a statement following the Mannheim ruling: "We are pleased that the Mannheim Court found that Microsoft products infringe Motorola Mobility's intellectual property. As a path forward, we remain open to resolving this matter. Fair compensation is all that we have been seeking for our intellectual property."
Although the injunction has been granted, it does not yet mean that Microsoft has to remove the products from sale, as Microsoft recently won a temporary restraining order against Motorola in US court, for which there will be a hearing on 7 May in Seattle.
This restraining order means that the injunction preventing Microsoft from distributing its Xbox 360, Windows 7, Media Centre and Internet Explorer cannot yet be enforced.
Microsoft's deputy general counsel David Howard said after the order was given on 12 April: "Motorola promised to make its patents available to Microsoft and other companies on fair and reasonable terms."
Howard added that the 12 April ruling "means Motorola can't prevent Microsoft from selling products until the court decides whether Motorola has lived up to its promise."
Microsoft said that it is planning to appeal the Mannheim ruling: "This is one step in a long process, and we are confident that Motorola will eventually be held to its promise to make its standard essential patents available on fair and reasonable terms for the benefits of consumers who enjoy video on the web.
"Motorola is prohibited from acting on today's decision, and our business in Germany will continue as usual while we appeal this decision and pursue the fundamental issue of Motorola's broken promise."
Microsoft, along with Apple, believes that Motorola has not made its patents available fairly and has instead charged fees of billions of dollars to license the patents. Some of these patents relate to the use of 2G and 3G mobile networks - crucial for any connected device such as a smartphone.
The dispute focuses on two patents, named EP0538667 and EP0615384, and German intellectual property expert Florian Mueller said: "These old patents are, at least according to Motorola and its favourite court, essential to the H.264 video codec standard.
"H.264 is the format in which roughly 80 percent of all digital videos are recorded. Motorola actually has an obligation to make licenses to those patents available to all implementers on fair, reasonable and non-discriminatory (FRAND) terms, but instead of honoring its promise and complying with applicable antitrust laws, it demanded royalties that would amount, in a conservative estimate, to $4 billion annually"