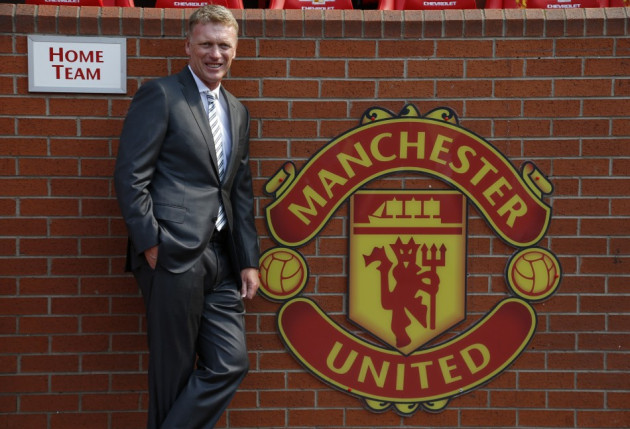 Manchester United manager David Moyes believes he won't be afforded the same amount of time as Sir Alex Ferguson was to win his first major trophy at Old Trafford.
Ferguson took four years to claim his first major trophy - the FA Cup in 1990 - the start of a trophy laden spell at United which saw him become British football's most decorated manager, eventually retiring after over 26 years at the helm.
But Moyes isn't expecting to given similar time, despite the United owners, the Glazer family, stating they won't interfere in his running of the club.
"In this day and age, you would not get that," Moyes said.
"I don't think you can ever ask for time now. All you can ask for is to be judged on how it goes. Time is something managers do not get now and it is a tough start.
"I have met the Glazers - Joel and Avi - both here and in New York and they have given me a lot of confidence to get on with the job.
"Their message was to take your time and do things the way you want to do it. There are no great expectations on how I do the job. They are not owners who interfere."
After 11 years at Everton Moyes has been handed the reigns at United despite having failed to win a major trophy during his time at Goodison Park, while his European experience is also lacking.
However, Moyes arrives with the endorsement of Ferguson, who according to the Scot, informed him of his impending appointment at United weeks before his official unveiling.
"The phone rang and it was Sir Alex," Moyes explained. "I had no idea why he would want to phone me. He said: 'Could you drop over to the house for some lunch?'
"I told my wife that he must want me to take one of his players on loan or that he wanted to buy one of my players. I had my jeans and a T-shirt on and I felt I had to go home and get changed. I would never ever go to a meeting with Sir Alex wearing jeans.
"I had no inkling. He took me up the stairs, made me a cup of tea and spoke the words I will never forget. They were: 'I am retiring and you are the next manager of Manchester United'. I went back to pick her up and Pamela must have wondered where the hell I had been. I told her: 'I am the next Manchester United manager'. I cannot repeat what she said back."
"I have heard so many people say that you don't want to follow Sir Alex," Moyes added. "A lot of good managers have said that you don't want to take on that job, but he has left me a really good team and right now I feel fortunate."