Violence has continued in Mozambique despite the presence of a mediator, Mario Raffaelli, who expressed his readiness to support efforts for keeping the peace in one of Africa's fastest-growing economies – which is looking to escape years of poverty and conflict by tapping into its huge energy resources.
In an escalation of a simmering conflict between old civil war foes, the opposition Mozambique National Resistance (Renamo) guerillas and the Mozambique Liberation Front (Frelimo), army operations began in October 2015, and have so far resulted in at least 11,500 Mozambican refugees fleeing to neighbouring Malawi.
Renamo to take over six provinces
President Filipe Nyusi has repeatedly invited Renamo head Afonso Dhlakama, who claims the 2014 elections were stolen from him, to attend a face-to-face peace talks, but Dhlakama had so far rejected the invitations.
Dhlakama, meanwhile, has time and again shown his intentions of taking over the six central and northern provinces he says should be under Renamo control – Tete, Manica, Sofala, Zambezia, Nampula and Niassa – before 31 March.
In his latest interview with DW Africa, Dhlakama gave the first indication that the targets would be district rather than provincial capitals. "I can guarantee that, before 31 March, you will hear that Renamo, in the provinces where it had a majority of votes, has taken so many districts," he said.
This was echoed by Jose Manteigas, a Renamo MP who told parliament on 16 March that the guerilla group would at least start to govern in six provinces this month, as promised.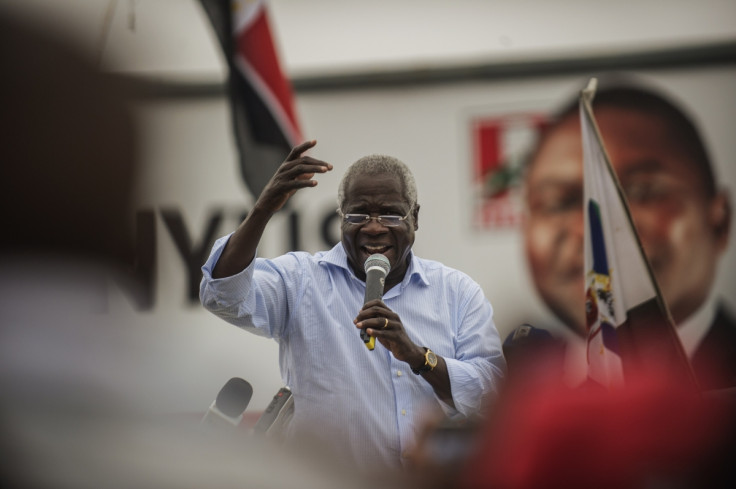 Mario Raffaelli's peace mediation
Former Italian diplomat Raffaelli, who acted as the chief mediator of the 1992 peace agreement between the Mozambican government and the Renamo rebels, returned to Mozambique on a peace mission on 16 March when he met Nyusi.
On 18 March, Voice of America reported that Dhlakama was said to have told Raffaelli that the most useful thing he could do was to push for the acceptance of the mediators demanded by Dhlakama – the Catholic Church, the European Union, and South Africa's President Jacob Zuma.
"It has been a week of confusion in Mozambique's small war, with the arrival of would-be mediators, no attempt by Renamo to govern in six provinces – while still threatening to at least move on districts this month, March – and various denials by the government," Joseph Hanlon, a journalist and a development researcher who has been writing about Mozambique since 1978, explained.
"In the next two weeks, Dhlakama will announce that in support of the efforts by Raffaelli, imposing Renamo rule in six provinces has been postponed," Hanlon predicted.
Rising attacks in Mozambique
Non-governmental organisation Crisis Group described the situation as "deteriorating" in its latest Crisis Watch monthly bulletin. (Read more: Towards a new war between the Frelimo government and Renamo rebels?)
"Renamo's renewed attacks on security forces and civilian vehicles left several dead and injured throughout the month while military operations to disarm its militants in Tete province continued to force thousands to flee," the NGO said on 1 March.
Three people were killed and 27 injured in eight Renamo attacks in Sofala, Zambezia and Manica provinces during the previous week, police spokesman Inacio Dias said on 15 March.
About 250 people a day are fleeing to Malawi and the number of Mozambicans there has risen to 11,500, leading Malawi and the UN High Commissioner for Refugees (UNHCR) to open a second camp, according to local media.