Tributes from all over the world are being paid to the three-time world heavyweight boxing champion and rights activist Muhammed Ali, who died aged 74 on 3 June 2016 at an hospital in Phoenix, Arizona.
A Muslim funeral was held for the boxing champion on 9 June, and saw thousands of people in attendance, praying over the coffin of a man who battled in the ring and sought peace outside it. According to Reuters, there were approximately 14,000 people, of all races and creeds who attended the jenazah, an Islamic funeral prayer, where he was called "the people's champion". Ali's funeral will be held at KFC Yum! Centre on 10 June with a procession, which will take Ali's body past the key sites in his life.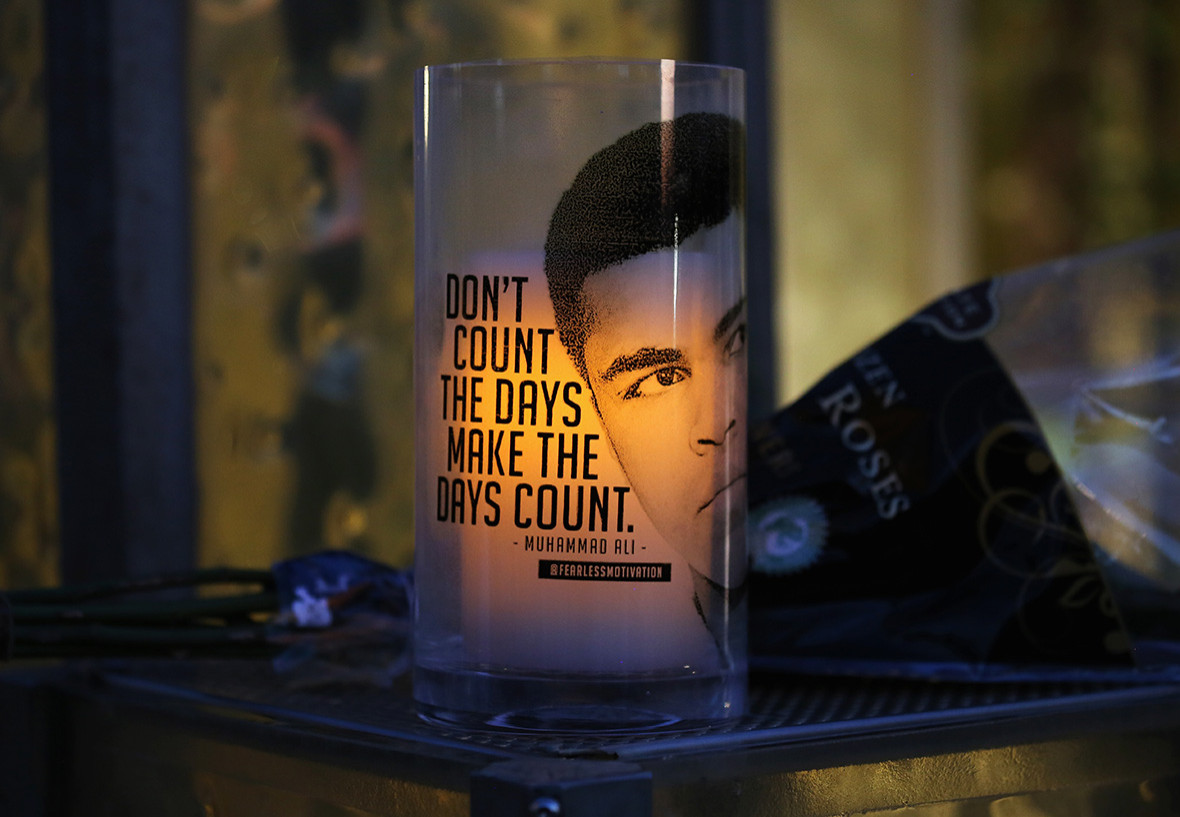 Speaking to reporters outside the Muhammad Ali Center in Louisville, Kentucky – Ali's hometown, mayor Greg Fischer, stated: "We've been planning for this day for quite some time, we must continue his work as well and remember that while he achieved fame as a boxer, his most important fights happened outside of the ring".
Queues of people have been growing outside the Muhammad Ali museum, in his hometown of Louisville, Kentucky, while his childhood home has been adorned with flowers and messages from admirers, many having travelled miles to pay their respects. A temporary sign has been put up on the corner of West 33rd Street and Seventh Avenue in New York City in his memory. Another tribute, the "I am Ali" Festival, celebrates Ali's journey from his humble roots in Louisville and across the globe. Organisers said that it is meant to serve as an example to the children of Louisville that they can become the greatest at anything they choose.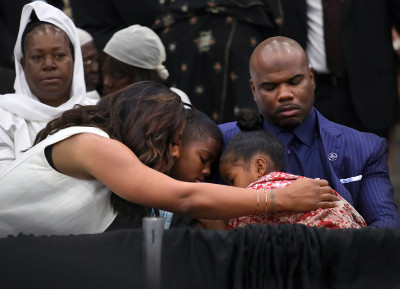 One of his famous quotes reads: "I would like to be remembered as a man who won the heavyweight title three times, who was humorous and who treated everyone right...as a man who never looked down on those who looked up to him...who stood up for his beliefs...who tried to unite all humankind through faith and love."