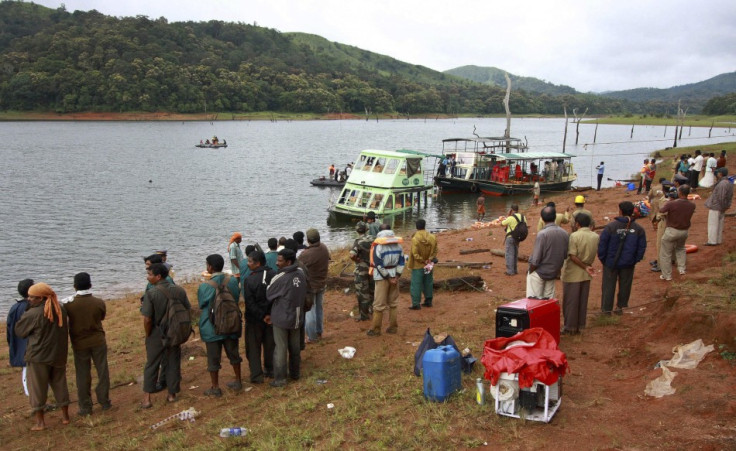 The ongoing tussle over the Mullaperiyar dam is snowballing into a major conflict between the people of Kerala and Tamil Nadu, the two states involved in the bitter dispute.
On Tuesday evening, tension mounted in several areas on the borders that demarcate the two south Indian states. Hotels and tourist homes were attacked in Cumbum and adjoining areas of Theni district in Tamil Nadu by people owing allegiance to one of the states. Some women working at plantations in the border areas too came under attack, local media reports have said.
In addition, prohibitory orders have been clamped in Kumily and Kambammettu areas following incidents of violence, the Mathrubhumi, a regional daily, has reported. Movement of commodities across the two states too came to a standstill following the ban orders.
Reports have also suggested that pilgrims travelling to Sabarimala, a popular forest shrine in Kerala, were attacked in certain places in the border areas. Around 10 vehicles carrying pilgrims from Tamil Nadu were attacked and even set on fire within the Kerala border, a Tamil TV channel has claimed. The channel has even aired the accounts from pilgrims who allegedly came under attack.
"It looks like there is an open conflict. The situation has deteriorated over the last two days. Some militant groups too are apparently getting involved in the issue now. A dubious organisation called Periyar Dravida Kazhagam seems to be behind many of the acts of violence in the border areas," said a correspondent of a leading Indian daily over phone, on condition of anonymity.
Tamil Nadu has posted a large number of security personnel led by Rajesh Das, inspector-general of police, south zone, to keep vigil in the border areas. In another significant move, the Tamil Nadu government has also replaced Pon Manickavel, the chief of the intelligence wing in the state police, for apparently failing to notify the local police about the prospects of violence.
The 116-year-old dam located in the Idukki district of central Kerala caters the water needs of the people of several districts of Tamil Nadu. Kerala has raised concerns over the safety of the dam but Tamil Nadu disagrees.