Conor McGregor launched a scathing attack on Nate Diaz and confirmed that there will be another fight between the two as it is one apiece at the moment. The reigning Ultimate Fighting Championship (UFC) men's lightweight champion rained down abuses on his biggest rival after he teamed up with Floyd Mayweather to have a laugh at McGregor's expense in December last year.
The Dublin-born MMA fighter has been calling out the now retired five-division undefeated boxing champion for a big money fight following his victory over Eddie Alvarez and was recently granted a license to box in the state of California. The duo have been going back and forth in a verbal war that has lasted months, and Mayweather took it up a notch when he involved Diaz during a live web chat with his fans.
"Nate's a b***h. Nate's a f*****g b***h, and let me tell you why," McGregor said. "I had the biggest respect for Nate – and I still have big respect for Nick, he's out doing his thing – but when [Nate] took that phone call or that video call from Floyd Mayweather, and was like, 'hello Floyd's fans,' he was Floyd's b***h that night. I was like, you f*****g p***y. You absolute p***y," McGregor was quoted as saying by MMAfighting.com
"When he had that video call, he should've been on the other end of that line, and when Floyd was saying 'you made McGregor tapout,' he's like, 'yeah I did,' and Floyd is saying, 'I'm going to finish the job' — he should've said, 'shut your f*****g mouth or I'll strangle you too,' and then post that everywhere. And then all of a sudden, it would've been like, f**k Floyd. It would've be me and Nate again. But he was Floyd's b***h that night. He was Floyd's employee that night. So look, f**k Nate. F**k Nick. F**k the Diaz Brothers. And if you want to be down with the Diaz Brothers, then f**k you too."
The McGregor-Diaz rivalry came to the fore in 2016 with them fighting on two occasions at UFC 196, when Diaz made the Irishman tap out, but the reigning lightweight champion got his revenge when he even the score by triumphing at UFC 202. Their showdowns shattered records and was the highest earning pay-per-view in UFC history.
Despite the former and first two-weight UFC title holder admitting that he has lost respect for Diaz following his stunt with Mayweather, he has promised a third bout in the near future, possibly for the lightweight title.
"Look, he took a hell of a lot of smacks that night (at UFC 202). His face droops to the left. Look at him. Look real close at him. His face droops to the left now. You don't take them left hammers all for 25 minutes and come back normal. He was not normal in that phone call," the Irishman said about their fight last August.
"I was expecting a different situation, but I couldn't believe it when I watched it. I watched like 10 minutes of it, and Floyd's like, 'hey Nate, say hello to my fans.' You f*****g b***h. It's the biggest b***h move I've ever seen. So whatever, it is what it is. Now you're back in the queue. Now you're at the back of the queue.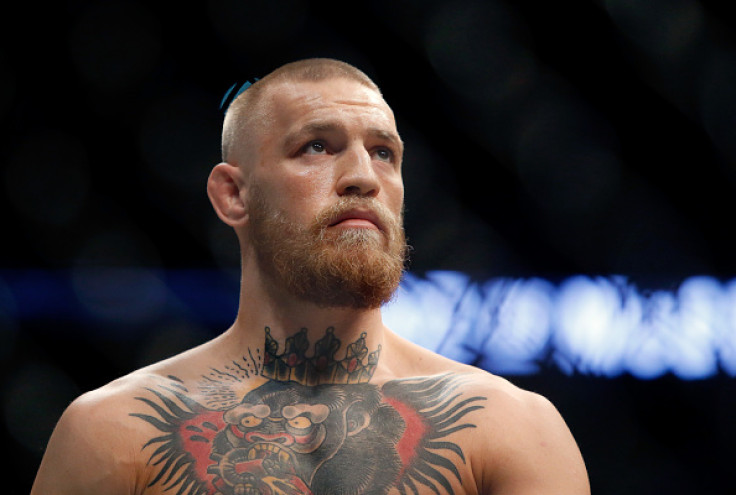 "Don't get me wrong, me and Nate will throw down again, 100 percent. It's one apiece. We'll finish it off. I'd imagine it will be for the lightweight world title, 155. It could be like a skeleton wrapped in cling film. If his team is wise, they'll talk him out of it. They'll say, 'you've made some money, your face is drooping to the left, your speech is slurred. Chill now. Enjoy the money.' But they're not the most intelligent people, so I'm sure me and Nate will go again," McGregor explained.