Conor McGregor responds to 'con job' comments from Floyd Meaweather's camp
McGregor attained a California boxing license at the end of November.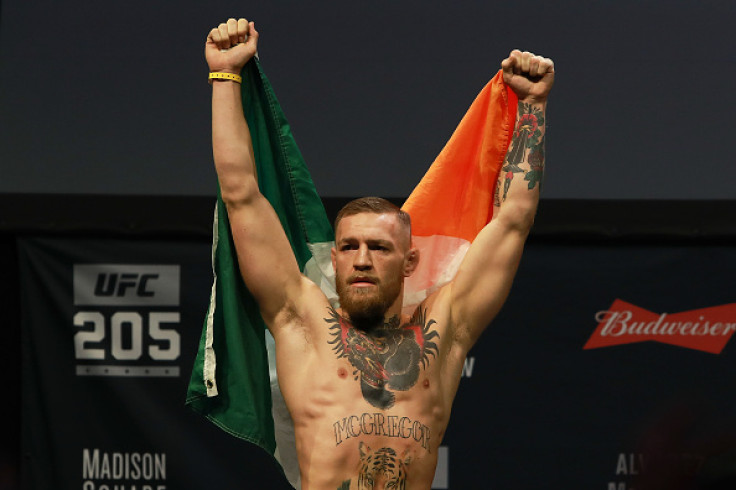 Conor McGregor has responded to comments about him attaining a boxing license simply to gain more fans. Leonard Ellerbe, CEO of Mayweather Promotions has termed the Irishman's actions as a 'con job' after revealing that the fight between the two legends of their respective sports will never happen.
"He's done a masterful con job to try to trick people that he could actually pull this off. Nobody is mad but it's a con job trying to make people think this is real and even mentioning him and TBE in the same breath is disrespectful, completely disrespectful," Ellerbe told ESPN, as quoted by the Sun.
"Isn't this the same guy who tapped out three fights ago? It's all a game. It's all a calculated effort to gain more fans," he continued.
"He got a boxing license. Congratulations to him. Conor McGregor can say anything he wants to but he has a boss and his name is Dana White. He is under contract to the UFC and if he wanted to fight Floyd Mayweather in a boxing match he can't because his bosses wouldn't allow that to happen.
"The brass who recently purchased the UFC are very smart people and they would never – and put this in bold caps – let him step into a boxing ring with Floyd Mayweather because everyone knows what the outcome would be. He would get his ass beat from pillar to post," Ellere explained.
'The Notorious' as McGregor is popularly known has not taken kindly to the comments and has called on Floyd Mayweather Jr to step into the ring with him, now that he has got his boxing license rather than run away to the Bahamas. The UFC's first two-weight title holder is confident that if he concentrates purely on boxing as a discipline, he can and will step into the ring to knockout the American boxer, who is undefeated with a 49-0 record.
The 37-year-old five division world champion, who is now retired, is certain to be favourite if they ever step into the ring, but McGregor believes he has 'size, reach and the youth' on his side, which will help him win the fight. But it according to the boxer's manager and the president of the Ultimate Fighting Championships (UFC) Dana White it is unlikely to happen.
"F*** Floyd's manager. Tell him to come say it to me face. I've got the boxing license. Now Floyd's in the Bahamas. He was just there a minute ago then I get the boxing license and he's gone," McGregor was quoted as saying by Fox Sports at an event in Ireland.
"Look, Floyd's a phenomenal boxer. It's a different craft for me to go in and do this but with correct preparation, if I took out my jiu-jitsu training, my wrestling training, my kickboxing training — if I took out all those different disciplines and focused with the work ethic that I have solely on the sport of boxing, there's no telling what I could do.
"I would not go in there just to show up. I'd go in there to knock him out and that's it," McGregor said. "He can be hit. He's been hit before. Age waits for no man also so I know they know that. I know that size is on my side. I know the reach is on my side. I know the youth is on my side," the UFC lightweight champion explained.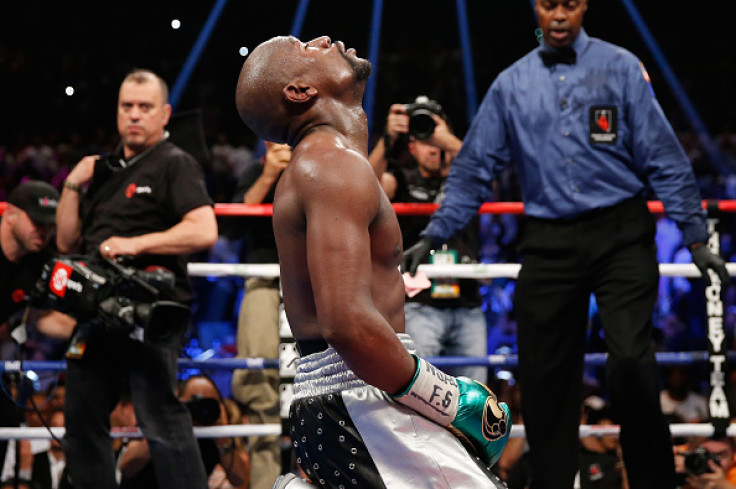 © Copyright IBTimes 2023. All rights reserved.