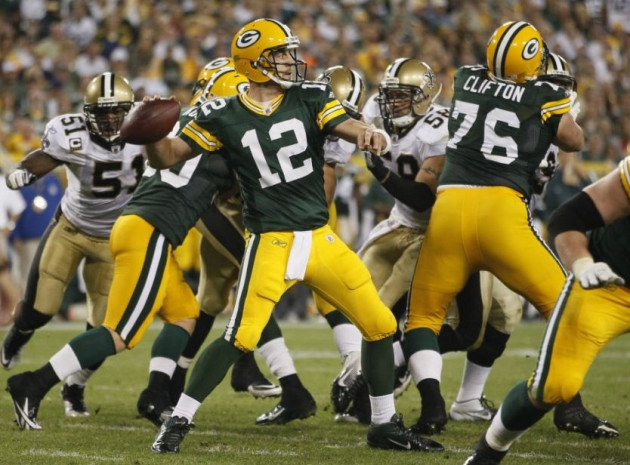 Financial news provider Wall St. 24/7 has released a list of the most expensive teams in the US' National Football League, in terms of their average ticket price.
According to the journal, high ticket prices in professional sports can be caused due to several factors such as a team's popularity in a particular city, the fan base of the team, the availability of seating, the number of times a game is played in a city and so on.
"The average ticket price to a Utah Jazz game is $72, while the average price for a New England Patriots game is more than three times that amount," the journal explains in its report.
While tickets are sold directly by teams through their own box offices, a lot of other sources today form a secondary market for sports tickets. These mainly include a number of Web sites that sell sports tickets every year.
"There are more than 60 such secondary markets through which sports tickets are sold every year," the journal said in its report.
SeatGeek, a search engine for event tickets which provided the journal data on two-year average of secondary-market ticket prices of NFL teams, said that tickets price on secondary market were driven by fan sentiments.
"When Jeremy Lin played for the Knicks, we saw over 200% ticket price increases on the secondary market," Will Flaherty, director of communications at SeatGeek, told the journal, adding that secondary market sources sometimes also offer tickets far cheaper than box offices.
"If you want a very good seat, often times those tickets are not available at the box office, and if they are, they're prohibitively expensive. And so in many cases you can not only get access to those types of tickets [through secondary sources], but you can actually get them for lower prices," he said.
Success of a franchise is a also great determining factor for NFL tickets price, the journal added.
Here are the five most expensive tickets for NFL teams are, determined on the basis of home game attendance for each of these teams since 2008; average ticket sales exceeding 95% capacity or beyond for last two years; and win-loss records for each team in the last 10 years, decade:
1. New England Patriots
Avg. ticket price: $241.86
W-L past 10 years: 76.9% (highest)
Championships past 10 years: 3
Avg. home attendance: 68,756
2. New York Giants
Avg. ticket price: $238.45
W-L past 10 years: 55.0% (8th best)
Championships past 10 years: 2
Avg. home attendance: 79,475
3. Chicago Bears
Avg. ticket price: $219.82
W-L past 10 years: 51.3% (13th highest)
Championships past 10 years: none
Avg. home attendance: 62,145
4. Dallas Cowboys
Avg. ticket price: $214.71
W-L past 10 years: 53.8% (11th highest)
Championships past 10 years: none
Avg. home attendance: 85,512
5. Green Bay Packers
Avg. ticket price: $213.43
W-L past 10 years: 61.9% (5th highest)
Championships past 10 years: 1
Avg. home attendance: 70,512