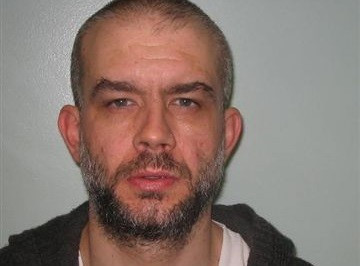 A paedophile who walked free from court after his 13-year-old victim was described as a "sexual predator" has been sentenced to two-years in jail following a review.
Neil Wilson, 40, was originally given an eight-month jail term, suspended for two years, after pleading guilty to sexual activity with a child and possession of an extreme pornographic image at Snaresbrook Crown Court in August.
The case received widespread attention after it emerged prosecutor Robert Colover described the teenage victim as "predatory" and "sexually experienced".
Judge Nigel Peters QC also received criticism after he told Wilson he took into account that the 13-year-old looked and behaved older than she was and was "egging you on" when he handed down his sentence.
Attorney general Dominic Grieve ordered a review into the sentence following the outcry. The Court of Appeal has now ruled the original non-custodial punishment was "too lenient" and odered Wilson to serve an immediate two-year sentence.
Speaking after the hearing, Grieve said: "Neil Wilson exploited a young and vulnerable girl. He pleaded guilty to sexual activity with a child, making indecent photographs of a child and possessing extreme pornography.
"I asked the Court of Appeal to examine whether the sentence was appropriate, given the seriousness of the offences, and I am pleased that they have found that this sentence was unduly lenient and have imposed an immediate sentence of imprisonment."
Det insp Simon Ellershaw, of the Sexual Offences, Exploitation and Child Abuse Command, said: "'It is unfortunate when some within the Criminal Justice System perpetuate the myth that vulnerable young people are in some way to blame for the sexual abuse that they suffer.
"The sentence passed today at The Royal Courts of Justice goes some way to redress this. I hope that this will give other victims the confidence to come forward.
"Neil Wilson is the only predator in this case - he took advantage of a girl who was extremely vulnerable in the worst way possible.''
Following the controversy surrounding his comments, Colover resigned from the Crown Prosecution Service's rape panel of advocates and will no longer undertake prosecutions involving serious sexual offences or child abuse.
Peters is currently being investigated by the Office for Judicial Complaints for his sentencing remarks.
Director of public prosecutions Keir Starmer described the language used in the case as as "grossly inappropriate".
David Cameron said the CPS was "absolutely right" to criticise the remarks, adding Britain "needs a criminal justice system that stands up for victims".