Charles Ó Ceallaigh believes that Nelson Mandela's greatest legacy will be to challenge us all to be better.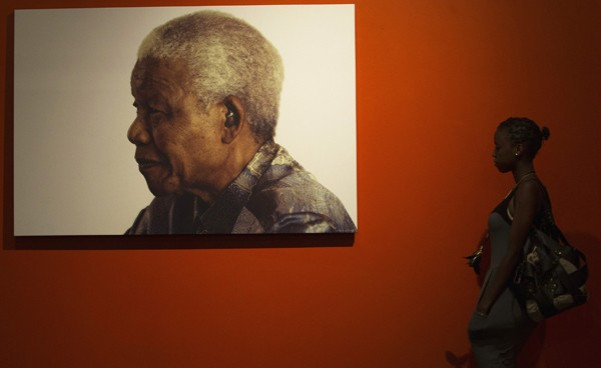 Through the sheer force of his personality and willpower, Nelson Mandela achieved greatness, becoming one of the most loved figures of the 20th century.
He rose from obscurity to become the first black president of South Africa, uniting a country torn apart by racism and hatred in the process. He conquered many obstacles, fought enemies on the streets, in courts of law and in the court of public opinion.
More remarkable however is that he did all of this while retaining a common touch and a rare ability to connect with his fellow human beings, regardless of stature, race or creed.
In the hours following his death at his Johannesburg home on 5 December, tributes from all of Mandela's colleagues and admirers came flooding in.
While these tributes, from the people that knew Madiba best, gave due credit for his political achievements, almost without exception they placed most emphasis on his towering humanity.
"Salt of the earth"
That these tributes focus foremost on Mandela's worth as a human being, and not on his many political feats, is a significance that we should not overlook. When he was asked to describe his impressions upon first meeting Mandela, 'salt of the earth' were the words that sprang to mind for Tokyo Sexwale, who worked closely with Mandela from the time negotiations began with the National Party government in the late 1980's.
In an outstanding obituary, Patrick Bulger, senior assistant editor at Business Day, pays appropriate tribute to Mandela's 'uncommon humanity and human intuition'.
Throughout his involvement in a the fight against apartheid, Mandela had sacrificed his personal life for the greater good. His family life was not a normal one, and he spent many years in forced separation from his first two wives - Evelyn Mase and Nomzamo Winnie Madikizela - and children.
Human connections
It is the mark of the man that despite the many pressures upon him, at all stages of his life he made an effort to find the time and the words he needed to make human connections with people from all walks of life. From those in opposing political camps - notably the Pan Africanist Congress and the Inkatha Freedom Party - to his own gaolers in the many prisons that were his home from the 1950s onwards.
Mandela's own modest words in his autobiography Long Walk to Freedom betray how highly he valued these personal relationships.
At one point he describes how one of his gaolers, warrant officer Swart at Victor Verster prison, "became like a young brother to me."
Following his release from Victor Verster prison on 11 February 1990, the pressures on Mandela's time became even greater. He dove head first into negotiations with the National Party, crisscrossed the globe, spoke at rallies and met with numerous world leaders in an attempt to build international support for an end to apartheid.
Handshakes
Later he became president, leading the country from 1994 to 1999. But even throughout this time, when Mandela was busy making history and transforming a country, his humility and common touch remained intact.
He never lost touch with the man on the street, and must have shaken more hands than any leader ever has.
During this time of tributes, story after story is being told about people's personal encounters with the great man.
Like the Jewish family who invited Mandela to their son's bar mitzvah, not because they knew him personally but out of respect for the great things he had done for South Africa. Incredibly, Mandela showed up, greeted the boy and then left so as not to overshadow his big day.
And like Vanessa Watson, who met Mandela by chance in Cape Town on the day he was released from prison. Mandela's convoy had got lost and ended up outside Watson's house. Instead of speeding off, Mandela spared a few minutes of his time to speak with her and play with Watson's one-year-old twins.
These stories reveal Mandela's human touch but a study of his earlier life reveals that these are traits he had to work to develop. In his early years, as a graduate from Fort Hare University and a professional at the start of his legal career in Johannesburg, the young Mandela had exuded charm and confidence.
Self-assured and quick-tempered
Despite his rural background, Mandela was self-assured, even cocky and could be quick tempered at times.
As he became older, Mandela consciously set about developing humility from his self-assurance and patience from his quick temperedness. These are things he achieved not by chance, but by the force of his will and the desire to become the best leader he could be.
Archbishop Emeritus Desmond Tutu, in an emotional press briefing on the day following Mandela's death, spoke movingly about his former comrade and friend. As he so often does, Tutu hit the nail on the head when he spoke of Mandela's achievements as a human being, saying that "the spirit of greatness that [Mandela] personified, resides in all of us."
Viewed in this way, Mandela's humanity becomes a challenge to all of us. His gift was to show that we can all become better than we are, greater than we think we can be and achieve more than we might believe possible.
Charles Ó Ceallaigh works in civil society development in southern Africa and writes in his personal capacity.