Nelson Mandela: Peter Hain Scorns MPs who Failed to Back Anti-Apartheid Giant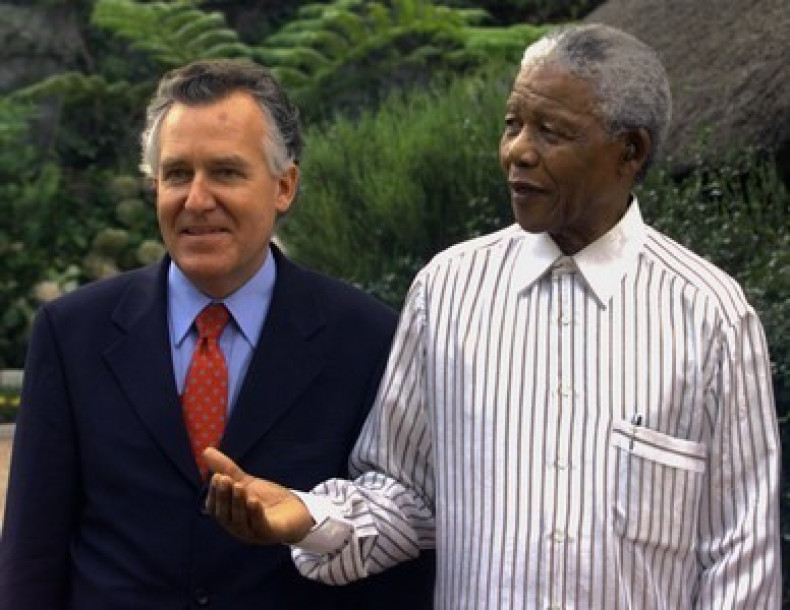 At last, like a breath of clean air, amid all the glowing tributes to Nelson Mandela from every side in parliament, veteran anti-apartheid campaigner Peter Hain told it the way it really was.
Anyone listening to the recent outpourings from politicians and others may well have wondered why apartheid lasted so long when they were so unanimously and vigorously opposed to it and did everything they could to bring it down.
Hain spelt it out. They didn't. He attempted to maintain the conciliatory tone of the Commons which was, largely, at its best as MPs queued up to pay tribute to Mandela. But he struggled to disguise his anger at the way some have tried to rewrite history.
Apologising for striking a slightly discordant note, he said: "We all say we were against apartheid, but some of us did something about it and some of us didn't."
He praised Speaker John Bercow and David Cameron for having admitted they had been on the wrong side in the past and for apologising for the Tory party's previous "craven indulgence" of the apartheid regime.
But in a sentence that revealed his emotions after his own decades-long campaign against apartheid, he declared: "It really does stick in the craw when [former Tory minister] Lord Tebbit and [journalist] Charles Moore try to claim their complicity in apartheid somehow brought about its end.
"I know for a fact Nelson Mandela did not think so," he said.
Few MPs can speak with the authority and experience of Hain, whose family were jailed and declared banned persons in South Africa for their support of the anti-apartheid movement, and who had to flee to the UK.
In the 1970s he was arrested and faced jail after being framed for a bank robbery, suspected to have been set up by the South African security services, and he escaped injury or worse in a failed letter bomb attack.
He will, undoubtedly, be accused of breaking the spirit of the occasion. But many will agree it needed saying before the impression gains ground that British politicians were united in their anti-apartheid activism during those days.
They were not, and anyone who regularly watched British politics at that time had no doubt about who was opposed to the apartheid regime and who supported it, either openly or more quietly, or even sometimes behind the rhetoric of opposition.
While Hain was, understandably, the most direct in his remarks, others expressed similar sentiments in what will be remembered as one of the great Commons occasions, full of personal recollections, humour and warmth for one of the greatest men of the century.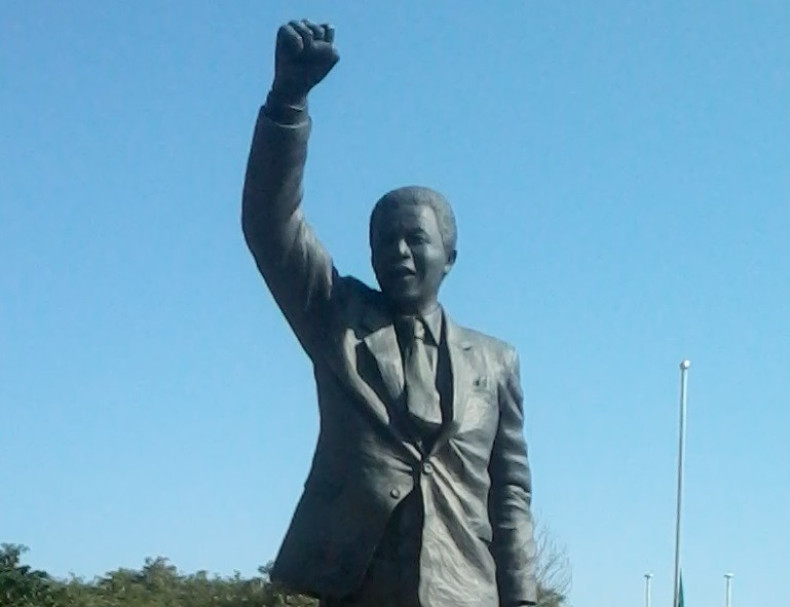 David Cameron spoke briefly, saying of Mandela's life, and quoting from his own memoirs: "It was a long walk to freedom but the walk is over, the freedom was won and for that [he] has his place in history".
Ed Miliband recalled Mandela's memorable appearance at the Labour conference in 2000 - the year after he gave up his presidency. He described himself to delegates as: "An unemployed pensioner with a criminal record."
And Miliband, too, remembered the long years that the anti-apartheid movement was "highly unfashionable" and "often considered dangerous by those in authority and opposed by those in government".
And there was a personal, perceptive and hugely entertaining speech from former prime minister Gordon Brown who recalled how Mandela had once phoned the Queen and opened the conversation with the words: "Hello Elizabeth, how's the Duke?"
So long as Mandela was alive, he said, "there was someone there, standing between us and the elements, who represented goodness and nobility".
Like Hain, he spoke of the close personal friendship he and his family had shared with Mandela and his family and the uplifting effect he had had on their lives.
Conservative Alastair Burt talked about his early recollections of supporting the sporting boycott on South Africa which had led to his parents fearing he was a communist - not a joke at the time, but a genuine belief.
"Now, like my colleagues," he added "they are merely uncertain." An aside, but a revealing one.
But the overwhelming nature of this occasion, which saw all parliamentary business abandoned for the day as MPs paid tribute to a towering figure was, appropriately, of reconciliation and truth, occasionally even some uncomfortable truth.