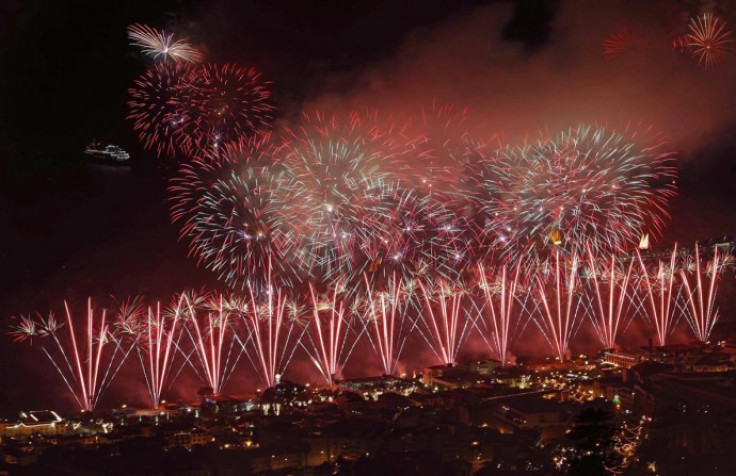 A great year is almost ending and a new year is about to begin, bringing with it new hope, aspirations, resolutions and excitement.
IBTimes UK has compiled a list of top quotes and messages that you can send to your family and friends to say 'Happy New Year 2015.'
1. "Cheers to a New Year and another chance for us to get it right." — Oprah Winfrey
2. "New Year's Day.. Now is the accepted time to make your regular annual good resolutions. Next week you can begin paving hell with them as usual." — Mark Twain
3. "For last year's words belong to last year's language And next year's words await another voice. And to make an end is to make a beginning." — TS Eliot, Little Gidding
4. "Yesterday is gone. Tomorrow has not yet come. We have only today. Let us begin." — Mother Teresa
5. "I think in terms of the day's resolutions, not the year's." — Henry Moore
6. "All of us every single year, we're a different person. I don't think we're the same person all our lives." — Steven Spielberg
7. "Learn from yesterday, live for today, hope for tomorrow." — Albert Einstein
8. "Each age has deemed the new-born year the fittest time for festal cheer." — Walter Scott
9. "We will open the book… Its pages are blank. We are going to put words on them ourselves. The book is called Opportunity and its chapter is New Year's day." — Edith Lovejoy Pierce
Top messages to wish Happy New Year
1. Hey! New Year's day 2015 is here! Put on your party hat and raise a toast to good times. Begin this New Year in a very special way with your friends, family and loved ones.
2. May the New Year bring you courage to break your resolutions early! My own plan is to swear off every kind of virtue, so that I triumph even when I fall!
3. Wish you and your family a joyful, bright, healthy, prosperous and happiest new year ahead! Happy New Year.
4. This New Year I wish that God showers you with His choicest Blessings, Fate never takes you for a bumpy ride, Cupid strikes you with his sweetest arrow, Lady Luck bestows upon you health and wealth, your Guardian Angel keeps your mind alert and bright.
5. New is the year, new are the hopes, new is the resolution, new are the spirits, and new are my warm wishes just for you. Have a promising and fulfilling New Year.
IBTimes UK wishes everyone a happy and a prosperous new year.